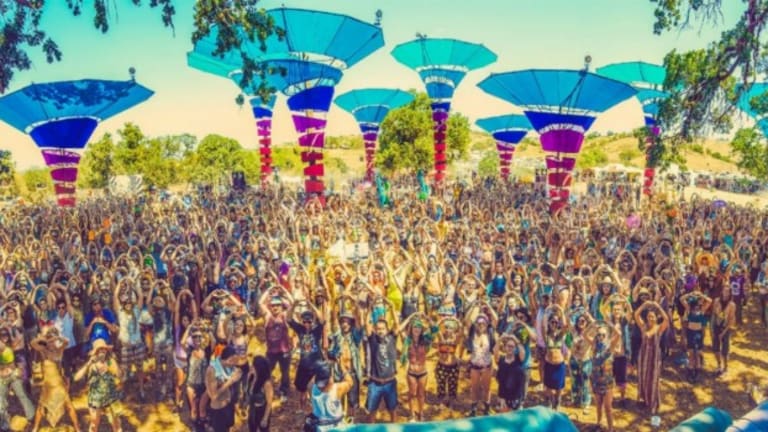 The Do LaB Joins Activists to Combat Sexual Assault at Festivals
Have you noticed this problem too?
Sexual harassment and assault have always been an issue in the music world, specifically at concerts and festivals. The music festival culture itself harbors such an environment where everyone feels like family and is connected to each other on a more intense level. This can be an amazing feeling; however, people might read the situation incorrectly, possibly leading to harassment, says LA-based music marketer Sara St. Hilair.
During her first (and last) experience at Bonnaroo, she said that
"This guy was creeping up on me and groping me, and I had to get away."
Endless cases such as these happen at both concerts and festivals yearly without being addressed. A lot of the time, people don't even recognize these encounters as sexual harassment and simply brush them off.
Do LaB, a festival production group that commonly partners with Coachella, is taking a stand against sexual harassment and assault at festivals by starting with one of their own, Lightning in a Bottle. The 6-day festival starts tomorrow in California, and the LA concert promoters at Do LaB have been preparing in more ways than one. This year, they held a new class that was open to both attendees and staff that worked to combat sexual harassment at festivals. Titled "Creating Safer-Braver Spaces: Consent Culture & Social Care", the goal of the class was to educate everyone on how to make festivals safer spaces in general, as well as the importance of consent.
At the festival, Do LaB is also providing a medical team trained specifically on recognizing signs of sexual harassment along with counselors for victims. Erica Seigel, a coordinator for the festival's safety firm, stated that "The teams are trained to act quickly, provide support and create a safe space for anyone who needs it."
Project Soundcheck is a Canadian organization that also works to combat sexual assault at large events by specially training staff and security. Stefanie Lomatski, a network coordinator for the company, compares the rape culture seen at music festivals to what is commonly seen on college campuses. She said that
"When music festivals do not address rape culture, then they are ignoring the issue and contributing to the unsafe space."
Large festivals need to be aware of the problem and work to fix it if they want anything to change for the better. For example, at this year's Coachella and Stagecoach festivals, more lighting was installed especially around bathrooms, and a text messaging system was set up for attendees to report any incidents of harassment.
Venues, staff, and organizations will all have to work together in order to combat this issue. People actually attending these shows also need to be more aware, and report anything that's seen immediately in order to change this violent culture for the better.
H/T: Los Angeles Times