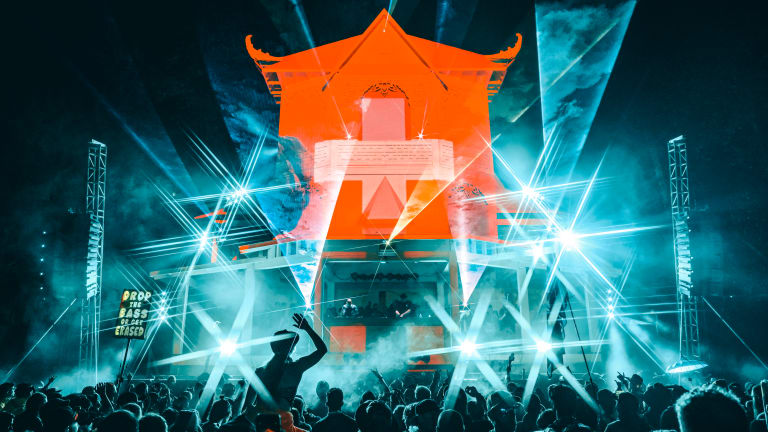 Shambhala Music Festival Releases Official Aftermovie
Shambhala Music Festival is already drumming up interest for 2020.
Fans can now relive Shambhala Music Festival's 22nd edition. The British Columbia-based festival just wrapped up a month ago at Salmo River Ranch where over 12,000 fans attended. Already gearing fans up for a 2020 return, Shambhala has dropped their official aftermovie and recap of all the action that transpired. 
Excision, Kaskade and Nero were among the Shambhala 2019 headliners to take the stage. The festival's curation skews in favor of the bass heads who represent a colorful and dedicated part of the Shambhala community. 
Having first started in 1998, Shambhala at that point in time was well ahead of any competition. The fact that it has persisted, however, given all of the development in this field since then, is impressive. Shambhala's devoted following, devoted artists, and reinvestment in their local community are some of the reasons for the event's staying power. Excision, for example, has played half of the Shambhala Music Festivals to ever take place. He's also made releasing the recordings of his Shambhala mixes a widely anticipated event among his fans, and he's not alone in this regard.
Check out the full Shambhala aftermovie and for more information on Shambhala 2020, visit the festival website here.
FOLLOW SHAMBHALA MUSIC FESTIVAL:
Website: shambhalamusicfestival.com/
Facebook: facebook.com/shambhalamusicfestival/
Instagram: instagram.com/shambhala_mf/
Twitter: twitter.com/shambhala_mf