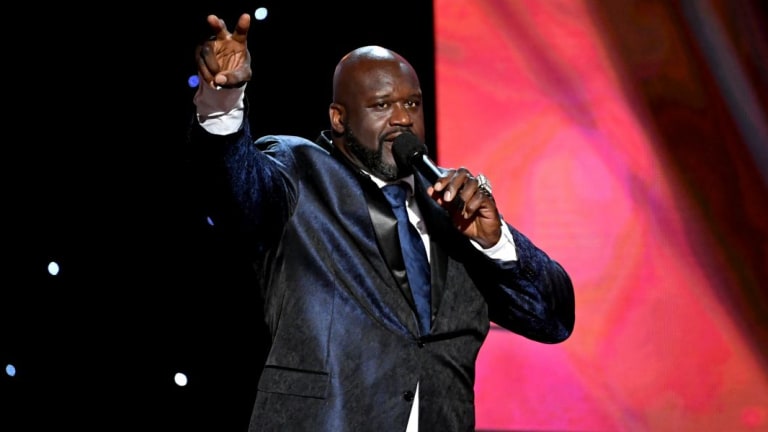 Shaq Cancels Show Following the Passing of His Sister
Shaq is taking time off following the tragic death of his sister, Ayesha Harrison-Jex.
After a three-year battle with cancer, Ayesha Harrison-Jex, sister of Shaquille O'Neal (A.K.A. DJ Diesel) has passed away. Following the news, Shaq cancelled his appearance at his recent Bass All-Stars show in Texas, where he was scheduled to play alongside 1788-L and YehMe2.
Shaq was additionally absent from the most recent "Inside the NBA" broadcast. His co-hosts Ernie Johnson, Charles Barkley, and Kenny Smith offered their condolences in his absence along with Adam Silver, who was also on set.
During the tribute Johnson commented, "He said his world revolves around his brother and two sisters, and he lost one of his sisters this morning, far too early." Ayesha Harrison-Jex is survived by her son Bryce Harrison. She was 40 years of age at the time of passing.
At the time of writing it's unclear as to what degree this news will impact Shaq's upcoming tour plans.
EDM.com offers condolences to Shaq and his family during this difficult time.
FOLLOW SHAQUILLE O'NEAL:
Facebook: facebook.com/shaq
Twitter: twitter.com/Shaq
Instagram: instagram.com/shaq/
SoundCloud: soundcloud.com/shaquilleonealofficial