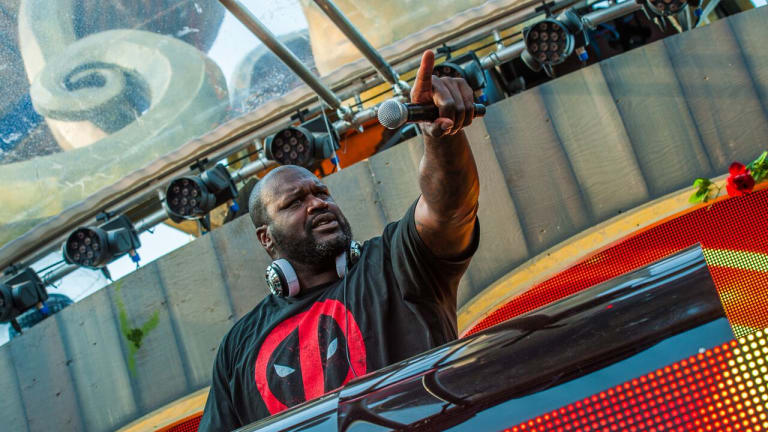 Shaq Says He's Performing for "The Sport of Bass Music" in New Interview
Shaq reveals how dance music became his next adrenaline rush.
Shaquille O'Neal is performing for "the sport of bass music." In an interview with Sirius XM, the NBA Hall Of Famer also disclosed he's performing his slots as DJ Diesel for free.
When Shaquille O'Neal first came onto the scene as DJ Diesel many were wary of what was initially perceived to be a short-term celebrity DJ stunt. However, Shaq has come a long way in building a dedicated following within the last couple years. He's performed nearly every major dance music festival, released a single with NGHTMRE, and much more.
His latest interview recaps the story behind what got him started in dance music. At some point following his retirement in 2011, Shaq attended Tomorrowland and was instantly inspired, equating the energy of the festival to that of the crowds cheering him on during an NBA finals game. 
Shaq says attending Tomorrowland brought him to the conclusion  that there's "two things  that'll stop everything you're thinking about negatively - sports and music." 
If he keeps it up, Shaq may just be on the way to hall of fame status  in his bass music endeavor.
FOLLOW SHAQUILLE O'NEAL:
Facebook: facebook.com/shaq
Twitter: twitter.com/Shaq
Instagram: instagram.com/shaq/
SoundCloud: soundcloud.com/shaquilleonealofficial