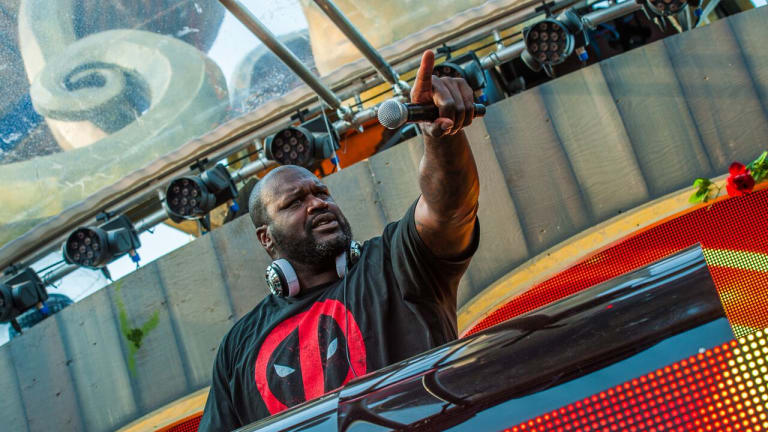 Shaq Announces Worldwide "Summer League" Tour as DJ Diesel
Shaq is hitting the road this summer on his biggest tour yet.
Under his DJ Diesel alias, Shaquille O'Neal has just announced his biggest tour yet. While the NBA Hall of Fame inductee has recently developed a sizable following as DJ Diesel, his first foray into music goes back nearly 30 years prior with a platinum-selling album. 
With SHAQ's newly announced tour called Summer League, he's taking his energizing sets to audiences worldwide at some of his biggest festival appearances to date. Appearances at HARD Summer, Lollapalooza and Tomorrowland are all in the cards during Diesel's next route. 
During his tenure as both a professional athlete and as a musician, Shaq has proven himself a master of branding. His greatest success as Diesel to date is arguably the popularity of his Shaq's Fun House series, an event that has successfully incorporated the best elements from music festivals, carnivals, and circus acts into a singular experience. Shaq's forthcoming Tomorrowland show is also a Fun House experience, which is sure to be a highlight of the festival.
For more on Shaq's new tour, check out tickets and schedule information here. 
FOLLOW SHAQUILLE O'NEAL:
Facebook: facebook.com/shaq
Twitter: twitter.com/Shaq
Instagram: instagram.com/shaq/
SoundCloud: soundcloud.com/shaquilleonealofficial