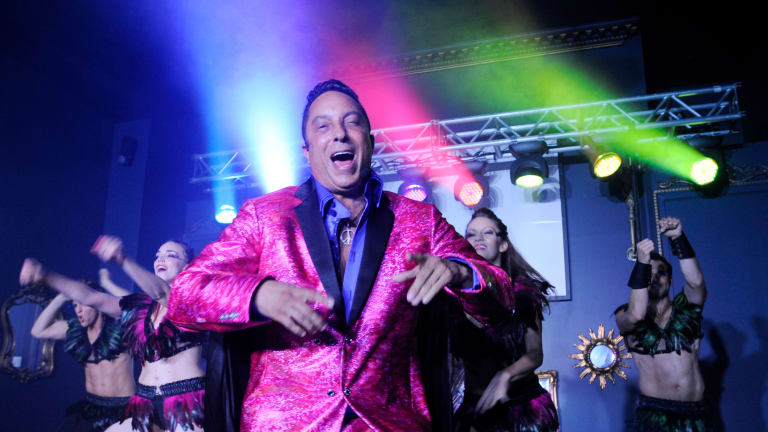 Sir Ivan Commits to Donate $10K to Help Out-Of-Work DJs Through New MegaMix Competition
The Peaceman pauses his campaign for world peace to help DJs in need.
International recording artist Sir Ivan, who also goes by the moniker Peaceman, is known for his crusades across the globe bringing peace, love, and unity wherever he goes. He's now decided to put a pause on his fight for world peace in order to help those struggling DJs whose careers have been negatively impacted by the COVID-19 pandemic. To do so, he's created a MegaMix Competition in which anyone in the world can enter, which will run from Monday, June 8th to Monday, June 22nd. 
He has also pledged to donate $10,000 to the cause in the form of a $5,000 donation to Insomniac's Rave Recovery Fund and an additional $5,000 in cash to the top five winners of the competition. Joining Sir Ivan on the panel of judges will be high-profile dance music artists Paul Oakenfold, Bassjackers, DJs From Mars, Tenishia, and Exodus. 
The rules for the competition entail that contestants must create a "mega-mix" out of 18 of Sir Ivan's biggest tracks while incorporating some of their own. In order to become a finalist in the contest, DJs will need to promote their mixes to as many fans as possible and get them to vote their mix to the top. From there, the top 20 most voted mixes will be handed off to the panel of judges, who will rank their favorites and provide Sir Ivan with a collective top ten. 
The top five cash winners will receive $1,000 each and the five runners-up will receive prizes from the MegaMix sponsors. Prizes include signed copies of the 4th edition of "The Dance Music Manual" by Rick Snowman, a project with the Peak Hour Music label, a publicity package from Matt Caldwell PR, and interviews and guest mix opportunities on EDM Sessions Radio. 
With the pandemic financially impacting and halting the success of many of the world's DJs, it's beautiful to see people and companies like these jumping in to lend a helping hand. To enter the competition, navigate here.
FOLLOW SIR IVAN:
Facebook: facebook.com/sirivanofficial
Twitter: twitter.com/sirivan
Instagram: instagram.com/sirivanofficial
Soundcloud: soundcloud.com/sirivanofficial