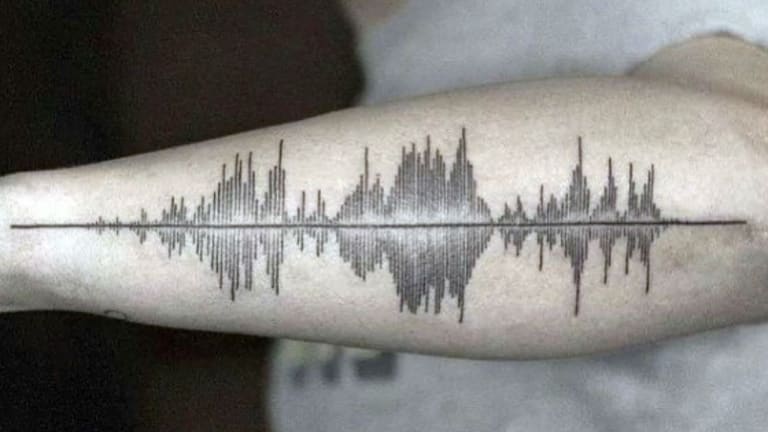 Skin Motion Unveils Tattoos That Can Play Audio [WATCH]
What if you could listen to your favorite song from your tattoo?
We all have that one song. You know, the song we can never get out of our head. The one that we claim is "our jam" when we're out and about with friends. Perhaps it's a song that takes you back to a better time or memory in your life. Maybe it's a song that you always want to stick with you.
Well, thanks to a new company called Skin Motion, we may have the chance to have our favorite song stick with us forever.
For their first product, the company has developed a technology called "Soundwave tattoos". They're tattoos of audio files that can play audio when paired with Skin Motion's app. the app scans tattoos of audio waves and plays back the audio waves into the phone or source of the app. According to Skin Motion's website, the technology isn't limited to just songs. This can work with any applicable tattoo of an audio wave.
For example, the tattoo can be a recorded message, random noise or an inspirational quote that you live by. If the audio wave tattoo is compatible with the app, it will work. If successful, I can see this becoming a trend for many people looking to ink their favorite song or a simple message from a loved one. We all want to keep our family close to the heart, so why not get a tattoo with a message from them that can last forever?
Until recently, I had never heard of such a technology and to be honest, it really piqued my interest. I don't have any tattoos but if this company has success with Sound Wave tattoos, then perhaps I'll have to consider getting one. The company plans on releasing this technology and app next month. For more info on the company and their product, follow the link to their website.
H/T: LADBible