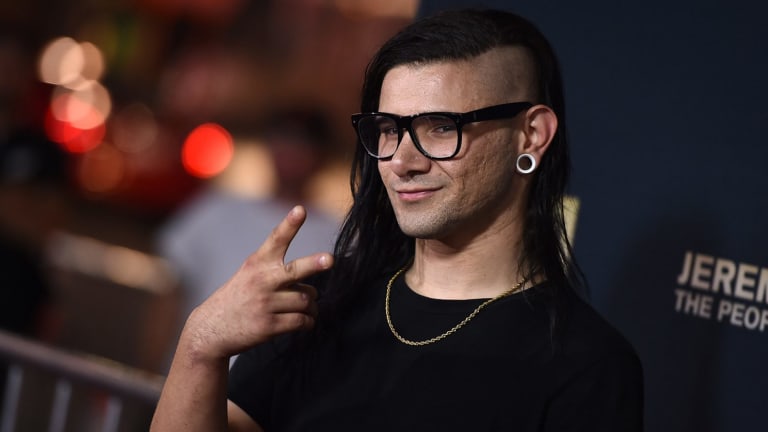 Skrillex Teases Story that Will Unveil Throughout the Year and Bangers Coming "Really Soon"
While being interviewed on 12th Planet's "Swamplex Radio" show, Skrillex gave more details on what's next from him.
During his interview on the One-Year Anniversary Episode of 12th Planet's Swamplex Radio show on Insomniac Radio, Skrillex shared some details on what's next from him.
Although the interview segment with Skrillex (real name Sonny Moore) was just five minutes long, it was revealed that fans should expect a story that will be told throughout the end of this year and early next year. He also shared that if the story he's creating had a hypothetical movie director attached to it, it would be Quentin Tarantino. 
In addition to the story, he announced some "bangers" coming really soon that he thinks Swamplex listeners will enjoy. This has led some to speculate that these new songs could be more akin to some of Moore's older, heavier music, as Swamplex Radio is primarily a dubstep-focused show.
At the time of writing, Swamplex #25 has not yet been uploaded to the official SoundCloud channel for the show, but based on previous iterations, fans should expect its release sometime soon.
FOLLOW SKRILLEX:
Facebook: facebook.com/skrillex
Twitter: twitter.com/Skrillex
Instagram: instagram.com/skrillex
SoundCloud: soundcloud.com/skrillex
FOLLOW 12TH PLANET:
Facebook: facebook.com/12thplanet
Twitter: twitter.com/12thplanet
Instagram: instagram.com/12thplanet
SoundCloud: soundcloud.com/12thplanet