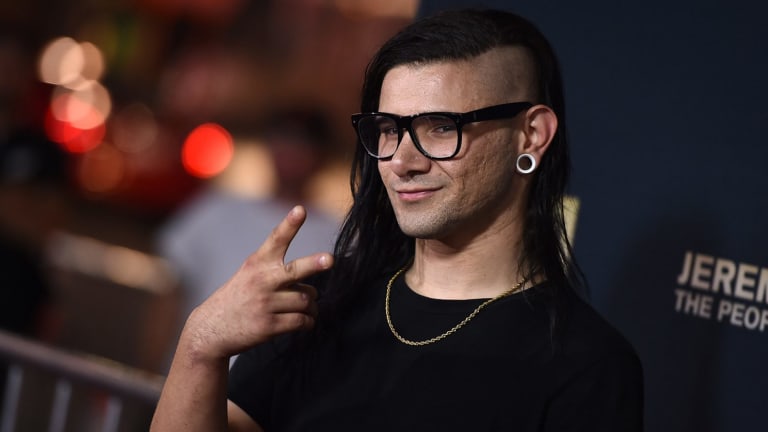 Skrillex's Efforts to Bring Education to South Africa Detailed in Mini-Doc
Skrillex partnered with Bridges for Music to bring education to the South Africa's Soweto township.
It's no secret that Skrillex is a class act as far as famous DJs go, but the full extent of his humanitarian work may not be known to many. That may change in light of a video chronicling the Los Angeles DJ/producer's partnership with Bridges for Music, which brought him to the Soweto township of South Africa.
"The amazing part about being having fame or being a celebrity is the fact that if you have a message, people will listen to you for better or for worse," says Skrillex (real name Sonny Moore) in the beginning of the video. "I think music is the most significant part because it's the one thing that brings us here to South Africa in a township and we don't even have to speak the same language."
Bridges for Music is an English, not-for-profit charity that emphasizes electronic music as a means of breaking down international boundaries. World-renowned DJ/producers Richie Hawtin and Luciano are also among the organization's ambassadors.
To donate or get involved with Bridges for Music, visit their website.
Follow Bridges for Music:
Facebook: facebook.com/JustGivingUSA
Twitter: twitter.com/justgiving
Instagram: instagram.com/justgiving
FOLLOW SKRILLEX:
Facebook: facebook.com/skrillex
Twitter: twitter.com/Skrillex
Instagram: instagram.com/skrillex
SoundCloud: soundcloud.com/skrillex