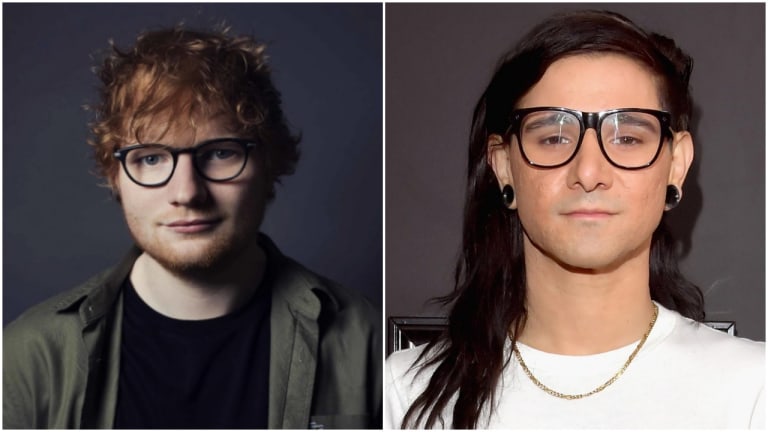 It's nearly been a month since Ed Sheeran announced his fourth studio-length album, No. 6 Collaborations Project. The singer/songwriter/instrumentalist has now shared the tracklist for the effort, and among the featured artists is none other than Los Angeles DJ/producer Skrillex.
Towards the bottom of a list studded with names of hip-hop and pop mainstays like Stormzy, Cardi B and Justin Bieber was song titled "Way to Break My Heart" featuring Skrillex (real name Sonny Moore). Given his wide creative range, it's hard to expect what form the single may take.
"Way to Break My Heart" will not be the first time Moore and Sheeran's paths have intersected. In 2017, the two made a surprise appearance at Five Roses in Chicago. Moore reportedly played an hour-and-a-half set while Sheeran acted as his hype man.
No. 6 Collaborations Project by Ed Sheeran is due out July 12th, 2019. It remains to be seen whether his Skrillex collaboration will trickle out in the weeks leading up to the full release.
Follow Ed Sheeran:
Facebook: facebook.com/EdSheeranMusic
Twitter: twitter.com/edsheeran
Instagram: instagram.com/teddysphotos
FOLLOW SKRILLEX:
Facebook: facebook.com/skrillex
Twitter: twitter.com/Skrillex
Instagram: instagram.com/skrillex
SoundCloud: soundcloud.com/skrillex