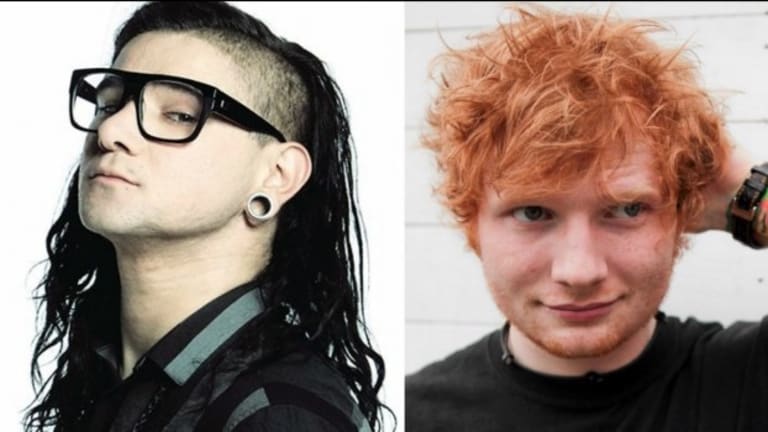 Skrillex and Ed Sheeran Take Over Suburban Pub in Chicago for an Impromptu After Hours Performance
A casual night out at an Irish pub for many in Chicago ends with a 90-minute surprise set by Skrillex and Ed Sheeran! Yup, It happened!!
It's the weekend, you've made your way to your local Irish pub for a few Guinnesses with your buds and the next thing you know, Skrillex takes to the decks and is shortly after joined by Ed Sheeran! Say whaaaa!?

Let's take that back a moment, YES that happened last weekend in Chicago and YES the reactions from people were exactly as expected, intense amounts of amazement and excitement, not a soul seemed ready for this.

After playing 2 sold out shows at the Allstate Arena in Chicago over the weekend, Ed Sheeran made his way to the Five Roses Pub in Rosemont during the after hours. And to the delight and excitement of everyone around in addition to the show headliner, they were treated to a surprise set by the Owsla bossman Skrillex who redditors believe was in town to check out some bands at Riot Fest.
A fixture of the Chicago hard house music scene Alex Peace was playing his set when Skrillex approached him to ask if it was ok for him to take to the decks. And as Peace went on the write on his Facebook page along with a video that lead to an epic night! "Skrillex asked me if he could jump on the decks. Ed Sheeran said to me, "I didn't think he was gonna do it" This is what happened at the end of his 90 minute DJ set." He also went on to express his disbelief about the night in an Instagram post saying,
"It was completely random and amazing to see these mad cool super stars enjoying themselves at a suburban bar and entertaining the crowd. I still can't believe it happened."
What followed was a 90 minute Skrillex set with Ed Sheeran jumping in for Fetty Wap's "Trap Queen" as we see in the video and a kind of VIP set for the (insanely) lucky ones present for as little as a $5 cover charge at the door from what was the word around. Well, Ed seems to be getting down to some EDM like we'd not come to expect, check this out and tell us what you think! In the meantime, we'll just leave this here.

H/T: Your EDM