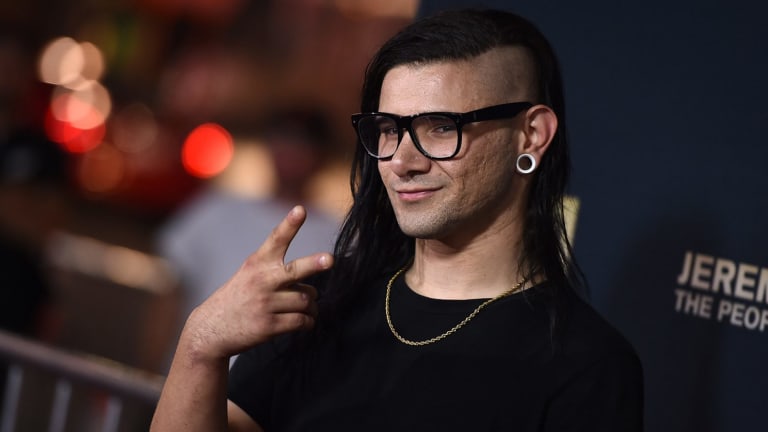 Is Skrillex About to Play a Surprise Set at EDC Las Vegas 2019?
Tweets from Skrillex and Pasquale Rotella suggest that he is.
EDC Las Vegas is known to host surprise headliners more often than not, and this year the festival's organizers appear to be treating fans to a guest that hasn't graced their stages in years. If tweets between Skrillex and Insomniac founder Pasquale Rotella are any indicator, the Los Angeles DJ/producer will take the stage tonight, May 18th.
On May 17th, Rotella tweeted that an hour time slot on day two at EDC's circuitGROUNDS stage would be given to an artist who hasn't played the festival "in a longgg minute." Today, Skrillex (real name Sonny Moore) fired off a tweet of his own suggesting that he may be the act.
Moore's last EDC Las Vegas appearance was brief; he came out for a short time during Marshmello's time slot at the 2016 edition. He has continued to play other iterations of the festival. Most recently, he delivered an unreleased ID-heavy set at EDC Japan.
Neither Skrillex nor Insomniac have officially announced that he will be the surprise headliner at the time of writing.
FOLLOW EDC LAS VEGAS:
Facebook: facebook.com/electricdaisycarnival
Twitter: twitter.com/EDC_LasVegas
Instagram: instagram.com/edc_lasvegas
FOLLOW SKRILLEX:
Facebook: facebook.com/skrillex
Twitter: twitter.com/Skrillex
Instagram: instagram.com/skrillex
SoundCloud: soundcloud.com/skrillex