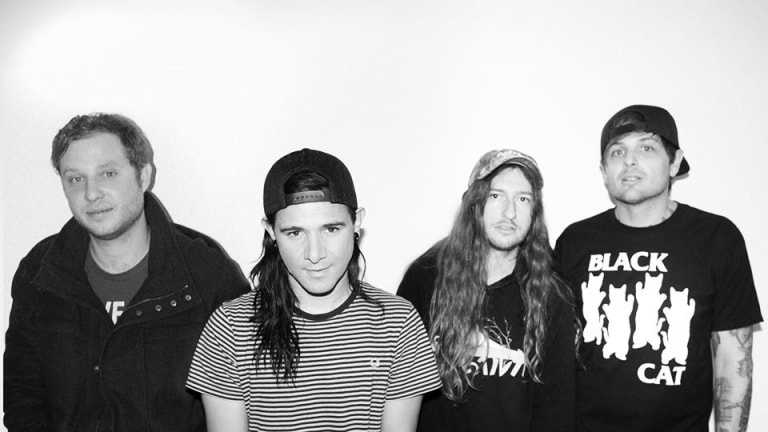 Watch this Video of Skrillex's From First To Last Performance at Buku Late
Skrillex reunited with his post-hardcore band at the after party for Buku Music + Art Project.
Before Sonny Moore was Skrillex, he was the frontman of a post-hardcore band called From First To Last (FFTL). If you weren't there to see their reunion performance at Emo Nite LA's Buku Late event, you can relive it by watching a video captured by a vigilant attendee.
Ten minutes in duration, the clip uploaded to YouTube channel Skrill Music shows Moore delivering vocals while the band performed two of their songs. For anyone who's only seen him behind CDJs and a mixer, the video may give context to his eclectic output as an electronic musician.
FFTL formed in 1999, and released their first EP, Aesthetic, in 2003. Moore parted ways with the band in 2007 to pursue his Skrillex project, but Emo Nite LA organized an event responsible for their 2017 reunion - the first time they had performed together in over a decade.
Tonight, Skrillex will perform alongside Boys Noize as one half of Dog Blood at night two of Buku Music + Art Project.
H/T: River Beats
FOLLOW FROM FIRST TO LAST:
Facebook: facebook.com/FromFirstToLast
Twitter: twitter.com/FFTLAST
Instagram: instagram.com/fftlast