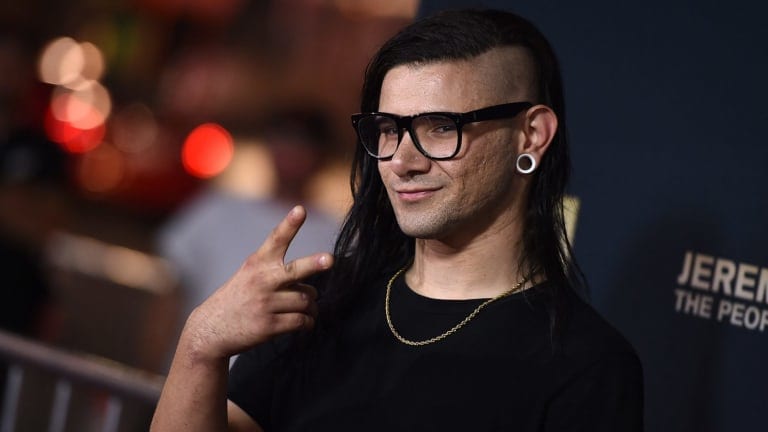 Skrillex Thanks Fans for Grammy Nomination, Teases Multiple New Albums
"Midnight Hour" garnered a Grammy nod, but fans are eagerly awaiting album news.
Prolific producer and musician Skrillex has always been in the upper echelons of all things EDM. His latest collaborative work, "Midnight Hour" with Boys Noize and Ty Dolla $ign has earned Skrillex (real name Sonny Moore) a Grammy nomination. He took to Instagram to thank his fans for the support, but those fans are more interested in a different detail of the video. 
Albums, you say? As in, more than one? 
That may be the case, based on what Skrillex nonchalantly mentioned in the Instagram video. Sure, we're all very happy that "Midnight Hour" earned its Grammy nod, and it's always a nice gesture for artists to reach out and humbly thank their fans for supporting them. However, Skrillex fans took the plural "albums" statement to heart, and are chomping at the bit to learn more info about what Moore actually meant by that statement. 
Will 2020 see multiple Skrillex albums? Will we be getting a full-length Dog Blood album with Boys Noize? Is Skrillex really sitting on enough unreleased music to span multiple albums? Only time will tell, but any announcement about new music from Skrillex is good news indeed.
FOLLOW SKRILLEX:
Facebook: facebook.com/skrillex
Instagram: instagram.com/skrillex
Twitter: twitter.com/Skrillex
Soundcloud: soundcloud.com/skrillex