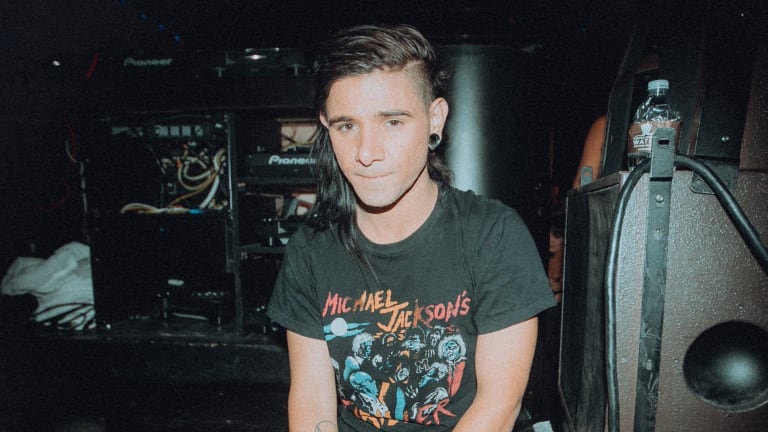 Skrillex Finally Hints at the Prospect of a New Album
Could this be it?
Skrillex just went on Twitter to announce that he is working on new music, that has probably already formed a project of some sort. 
In a series of vague tweets, Skrillex (real name Sonny Moore) talked about how he has spent the past years working on friends' albums, and himself. He went on to say that he doesn't know how to call what he's currently working on, yet he's going "full speed ahead, no turning back."
The exciting semi-announcement came just a couple of months after Moore denied the rumors of him working on a new album, originally created by Jack Ü collaborator Diplo. In an interview with Billboard he stated: "I just wanna be human for a little bit. I'll release some new music soon, but I'm just trying to do it organically. At the same time, I still love to make music, and I'm obviously working."
Though Skrillex's debut album Recess was released in 2014, the producer has kept pretty busy, uniting with Diplo for Jack Ü towards the end of that year, with his old band From First to Last early 2017 and most recently, bringing back Dog Blood with Boys Noize. Simultaneously he worked with artists ranging from Lil Pump and Swae Lee to K-pop group 4Minute. 
H/T: Your EDM
Follow Skrillex
Facebook: facebook.com/skrillex
Instagram: instagram.com/skrillex
Twitter: twitter.com/skrillex
SoundCloud: soundcloud.com/skrillex