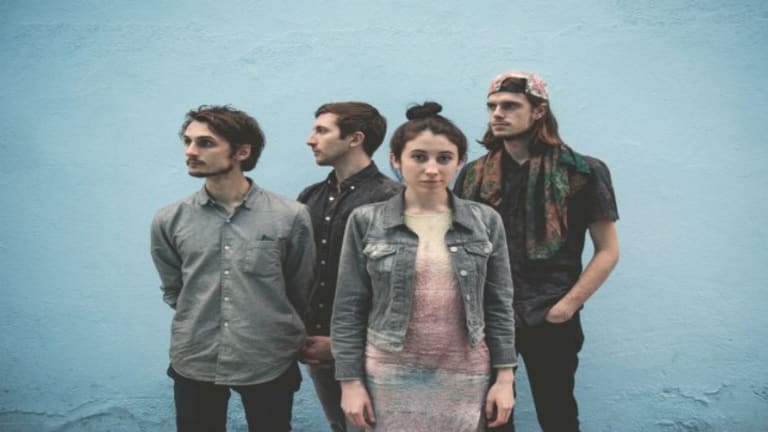 SKRILLEX REVEALS THAT HE CO-PRODUCED HUNDRED WATER'S NEW TRACK "PARTICLE"
This is something that will be on repeat.

Around two days ago, OWSLA-signed electronic band Hundred Waters released their new song "Particle." This is one of those songs that's packed with all those love and dreamy vibes. Nicole Miglis, who's the vocalist for Hundred Waters has that distinguished voice that makes the listener drown in and feel each and every emotion.
There are two reasons to be excited for this song. First reason obviously being that it's Hundred Waters, and the Second reason ?
Well, Skrillex announced on twitter that he worked on this record. YES, YOU READ THAT RIGHT!

The song starts off with the classic piano chords and Nicole's vocals while the whole beat of the track and the main melody keeps the listener moving. This Hundred Waters track is really rhythmic and their effort to blend in different genres mixed with Skrillex's involvement makes this song one-of-a-kind. Even though Skrillex co-produced this record, it is hard to tell where he did put his touch, because this is totally south of spectrum in terms of what he usually makes. But, from his rock collaboration "Make War" with his ex-band From First To Last to his latest song "Chicken Soup" with Habstrakt and now this record with Hundred Waters does shows his versatility in music.
Listen to Particle by Hundred Waters:

Also, this song got released ahead of Hundred Water's FORM Arcosanti festival, which is an invite-only festival so instead of buying tickets you have to apply in order to get your pass. This will be FORM's 4th edition and will be held from May 12-14 in Arizona Desert. Full lineup and schedule has been released on their website. Check it out here.
Apply for your ticket here.
H/T: YourEDM