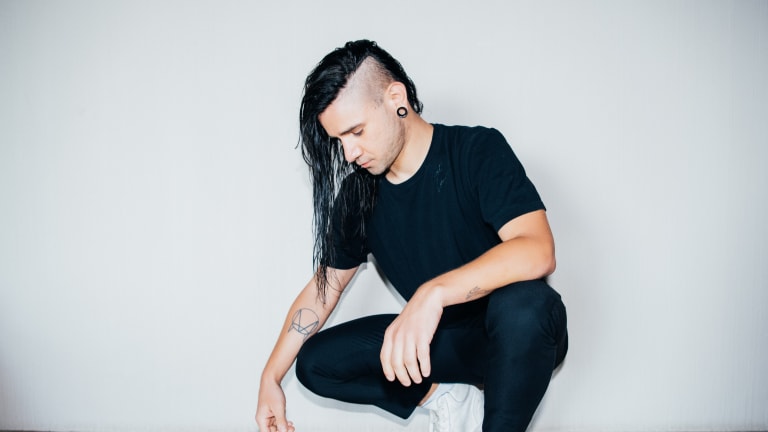 Skrillex Speaks About Lady Gaga Collaboration from "Chromatica" in Recent Interview
In a recent interview, Skrillex explained how natural his Lady Gaga collaboration felt.
Last weekend, Lady Gaga released her sixth studio album, Chromatica. Across the sixteen songs, the pop icon touched on many different dance music subgenres and further cemented her EDM cred. Included on the album's production were Skrillex, Axwell, Madeon, and Tchami, among others, to lend their electronic flair.
When speaking with Rolling Stone, Skrillex explained how easily the track was produced due to his previous collaborations with the album's executive producer and A&R, BloodPop®, and his love for Lady Gaga's chorus. The product of the three minds' merging came to life on the uplifting and infectious song "Plastic Doll."
"The track came together effortlessly as BloodPop and I have worked together many times before. I especially fell in love with the chorus. Her delivery is so full-on. She's just going for it! There's something very cool about the way it all came out."
Interestingly enough, they also reported that Skrillex has never actually met Lady Gaga in person, but has been to a performance of hers in the past. He saw her perform for 50 people at a "Dim Mak Tuesdays" party in 2007.
Chromatica is out now. You can download or stream the eleven-time Grammy Award-winning artist's sixth studio album here.
FOLLOW SKRILLEX:
Facebook: facebook.com/skrillex
Twitter: twitter.com/Skrillex
Instagram: instagram.com/skrillex
SoundCloud: soundcloud.com/skrillex
FOLLOW LADY GAGA:
Facebook: gaga.lk/facebook
Instagram: gaga.lk/Instagram
Twitter: gaga.lk/Twitter