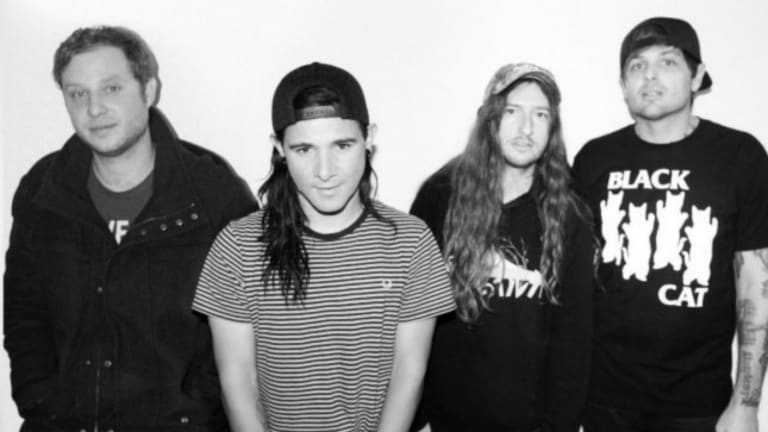 Skrillex Hints at Brand New 'From First to Last' Music Coming Soon
It's not just a phase mom!
Sad kids stand up! Skrillex gave fans of his legendary emo band From First to Last something to look forward to. 
On Friday, he posted a semi-cryptic Instagram story mentioning new From First to Last music and Guy Fieri. (fingers crossed for guest vocals from the mayor of Flavortown) 
A little while later he gave us a much more definitive teaser in the form of a screenshot with the band. 
Based on the screenshot we see that Skrillex pitched the idea of releasing "Surrender" for free to the band. The other three members of the band are hyped to the idea and now the only thing left for us to do is impatiently wait. The biggest question that is still unanswered is if "Surrender" is a new track or an album/EP. (everyone pray to the emo gods that it's an album!)
This upcoming release will be the first track from the band since their 2017 comeback song "Make War".
Stay tuned for more news on From First to Last's next project and check out their most recent release to hold you over until "Surrender" drops.