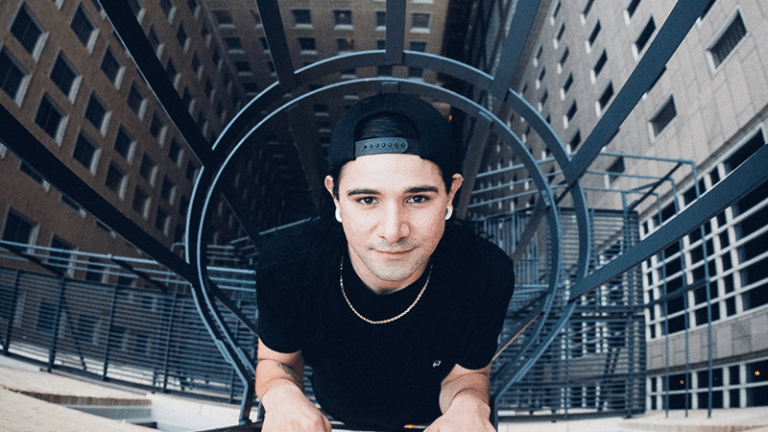 Listen to the Unreleased Tune Skrillex Dropped at Listen In 2018
A bass-heavy, four-on-the-floor banger arrives by way of OWSLA boss Skrillex.
Skrillex has been diving down the four-four rabbit hole as of late. Not long ago he collaborated with Joyryde on a wobble-heavy bass house track titled "AGEN WIDA." Now, he's test driven a slowed-down G house track during his performance at Listen In in Adelaide, Australia.
The as-yet-unnamed single hinges around a sample of a male vocal refrain with distinct tribal house influences adding a measure of worldly flavor. It is still a Skrillex song, of course, so the drop hits plenty hard. Before it had a chance to cycle through a second time, though, Skrillex cued up the next song and left the audience wanting more.
Skrillex has never been a one-trick pony. Although his name practically became synonymous with the dubstep explosion of 2010, plenty of tracklist entries on his debut EP, My Name Is Skrillex, covered a broader swath of the EDM spectrum. No matter where his foray into bass house and G house takes him in the immediate future, it's safe to say it won't hold his attention forever.
Watch a recording of Skrillex debuting his newest ID live at Listen In via Reddit.
Follow Skrillex:
Website: skrillex.com
Facebook: https://www.facebook.com/skrillex
Twitter: https://twitter.com/Skrillex
Instagram: https://www.instagram.com/skrillex
SoundCloud: https://soundcloud.com/skrillex
Beatport: https://www.beatport.com/artist/skrillex