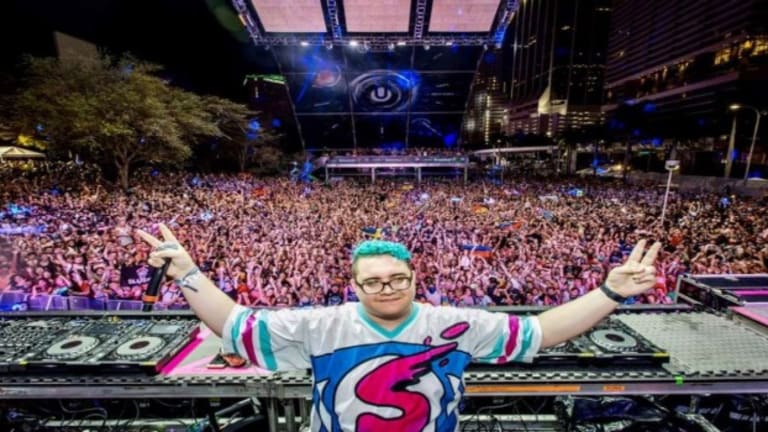 SLUSHII SHARES INCREDIBLE REMIX OF PORTER ROBINSON & MADEON'S SHELTER [LISTEN]
This remix proves why Slushii is one of the best in the dance music scene.

If any artist thinks he or she can do any justice by remixing Shelter, one of the biggest tracks ever by Porter Robinson and Madeon, they're in for a major challenge.
Some tracks are just classic and should be left untouched because trying to put your own spin on a fan-favorite is like playing with fire, you know the outcome will be bad.
A few days ago, Slushii tweeted that he was planning to remix Shelter, but turns out many fans thought he'll ruin the song and gave him a hard time for his decision. Before judging, fans should have realized that he is currently one of the most versatile producer in the game right now.

Just about a day ago, Slushii finally shared his remix and we have to say, he couldn't have done a better job. Everything just seems on point. The song starts off with original vocal chops and vocals mixed with crisp punchy drums and percussions that soothes the listener before introducing the build up, hyping up the song and finally taking the listener to the drop. Seems like Slushii decided to go with the Complextro kind of path which goes perfectly with his arrangement of the track. The beautiful chords, basses, arps, plucks, heavy drums mixed with soft vocal chops underneath just goes well with each other. Like the original, this remix for sure will take you on a different type of musical journey.
Listen to Slushii's Remix:

This is something that will be on repeat mode for many listeners but there are still many people that just can't get impressed, saying that they are disappointed and that Slushii ruined the song, but since art is subjective, there will be people on both sides of the spectrum.
Listen below to the original masterpiece:

Slushii also recently announced he's working on a full length album, so that is something to look forward to and we can't wait for what more he has to offer. Follow him on Twitter to stay updated