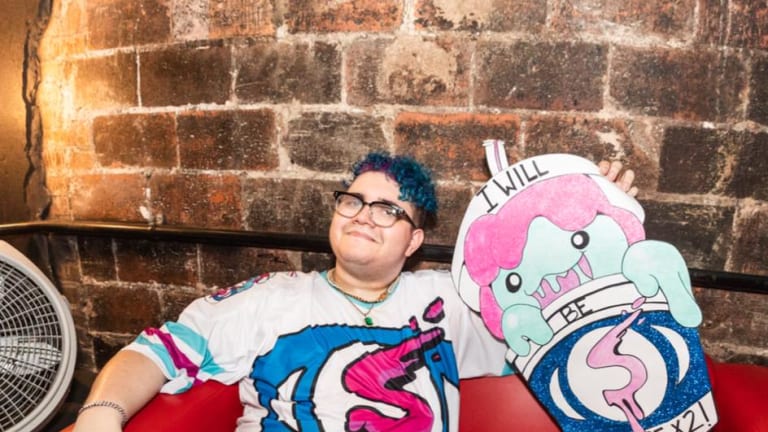 Slushii's Brain Freeze Radio to Debut on Insomniac Radio
Insomniac has announced that Slushii will be debuting his own radio show on SiriusXM.
Prepare for the ultimate brain freeze of your life! Insomniac announced the addition of "Brain Freeze Radio," from vibrant, versatile DJ and producer Slushii, to debut on the newly launched Insomniac Radio on SiriusXM. Soon to join the all-star team of other artists who share music on Insomniac Radio such as, Alison Wonderland, JAUZ, John Digweed, Kayzo, Nicole Moudaber, Pasquale Rotella, San Holo, Yellow Claw and many more. Slushii, who just released his latest track "Without You," which packs a feel-good, rave-anthem vibe with an addictively catchy melody, will take over the airwaves every other Thursday for an hour-long show. The inaugural "Brain Freeze Radio" will air Thursday, July 5 at 3 p.m. PST/ 6 p.m. EST on Insomniac Radio on SiriusXM Channel 730 and radio.insomniac.com.
"I'm so excited to finally launch Brain Freeze Radio on Insomniac Radio. SiriusXM was the first radio outlet to embrace and expose my music to fans in North America," said Slushii. "In each episode of Brain Freeze, I'm looking forward to sharing the music that I love as well as what inspired me growing up, and what is happening currently, all of it for SiriusXM listeners nationwide. Pasquale and everyone at Insomniac are like family to me and I am thrilled to be hosting my show on their channel."
Slushii just recently finished his widely successful There x2 Tour, which sold out cities all over the country. For instance, the Palladium in Los Angeles, PlayStation Theater in New York, Echostage in D.C., Stereo Live in both Dallas and Houston, and 45 East in Portland were all sold out shows, just to name a few. During the show, Slushii will also handpick "Throwback Track," "Bizarre Track," and "Chillout Track," showcasing his musical versatility and quirky style. 
Following original transmission on Insomniac Radio, "Brain Freeze Radio" will be syndicated to international radio outlets worldwide.
For the latest Slushii news, exclusive content and more, follow Slushii on Twitter (@SlushiiMusic), Facebook (@SlushiiMusic) and Instagram (@SlushiiMusic), and join the conversation by using the official hashtag for the show, #BrainFreezeRadio.
Follow Insomniac Radio on Twitter (@InsomniacOnAir) and Instagram (@InsomniacOnAir) to stay up to date with the latest news and announcements. Check out the latest Insomniac news at www.insomniac.com.