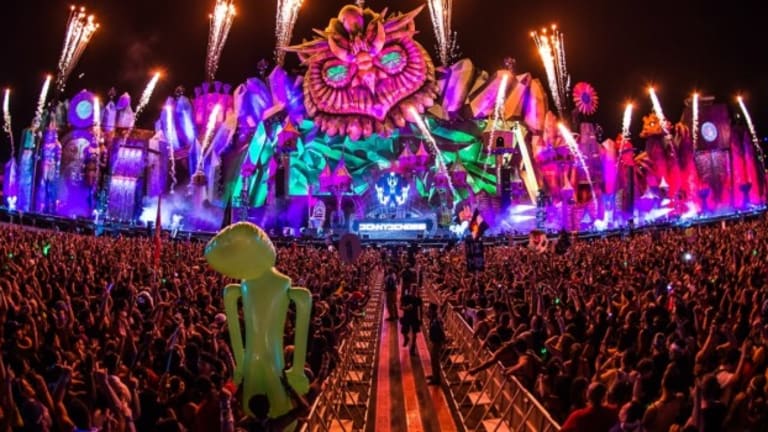 Pasquale Rotella Offers a Sneak-Peek at the Iconic EDC Owl
Pasquale Rotella has been on a roll with teasers from EDC Las Vegas and this next one is the iconic EDC Owl!
With EDC Las Vegas only about a fortnight away, sneak-peeks and teasers have been a major part of amping up our excitement levels! Now with its 21st edition, dance music's mecca that is EDC Vegas is all set to open its doors to the 'Headliners' from June 16-18th 2017.
Leading up to the big day, the man himself behind Insomniac, Pasquale Rotella has been offering teasers of what this edition will have for us to expect. The past year, Insomniac had to bid goodbye to two of its festivals with the cancellations of EDC New York and EDC UK. But at the same time they have all the plans to make up for it to each one who makes it to the signature Las Vegas event.
Earlier this month Rotella revealed the plans with a teaser video for the 'ultimate art car' he had set out to build in the past year. Called 'Parliament,' it will come to life this year as a part of their Art car family. Pimped up with lasers, flame cannons and an all out Funktion One sound system, this one is sure to be a must check out while in the desert. There was also an image shared by him (now missing though) on his Instagram handle of him walking through a warehouse with a massive hand, which was highly contemplated to be a part of the kineticFIELD main stage going with its Gaia theme for this year in Las Vegas.
Only yesterday, Rotella took to his Instagram handle again. This time, to reveal the Iconic EDC owl which will stand tall above them all at a whooping 5 stories tall. A small centerpiece to 'compliment' the #kineticGAIA as he mentions in the image description.
Anticipation levels are skyrocketing and all the teasers from Rotella and the team are only amping those up to the next level!
EDC will also be streamed to all its Headliners who will be unable to join the festivities as they take over Las Vegas in its entirety for EDC Week! Details here.