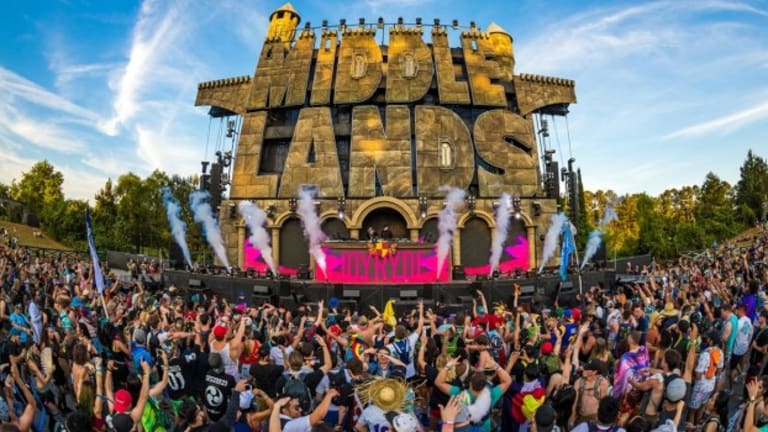 Pasquale Rotella Previews Prospective New Venue for Middlelands 2018
There's no stopping Middlelands from making a return in 2018 after an extremely successful inaugural outing in Texas. Pasquale Rosella teases a new prospective venue on his Instagram stories.
One thing that Pasquale Rotella has proven through all his years in the industry is that he is definitely not one to give up or give in! After an extremely successful debut run with Middlelands this year, problems began to appear not long after the festival. As a festival that was aimed to take attendees back to the medieval days, described as "an adventure for the ages," visitors were treated to the works from breathtaking castles to knights in shining armor, and some fire-breathing dragons...or maybe that was last night's premiere of Game of Thrones.
Last July, after all the talk about a new festival by Insomniac, we'd seen glimpses of Rotella scouting for the perfect setting for the very first year of Middlelands. With a stacked lineup which featured the big shots like Major Lazer, Marshmello, Big Gigantic and Bonobo (Live) - Artists and attendees alike were all praises and more about the inaugural edition of the festival.
Except, like with all good things, there came a fair share of hitches. The festival that was held on the Texas Renaissance Festival Fair Grounds in Todd Mission, Texas came under fire from the surrounding community for reasons ranging from various noise complaints received about the festival to how trashed the grounds were left in the aftermath of the festival. According to KHOU, a local news outlet, a town hall meeting was held where the neighbors and residents of the surrounding areas voiced their concerns leading to the eventual decision.
As Rotella claimed on multiple occasions, the show must go on for Middlelands and it seems well on the way. Sharing sneak peeks of an equally appealing venue for Middlelands 2018 on his Instagram stories, Rotella has insured to be heard loud and clear that no hitches will stop the uber successful festival from making its way back in 2018. Revealing the lush green expanses of an undisclosed location somewhere in the middle of America, Rotella once again used his powerful social media channels to connect with his and the festivals fans to show off the landscapes which could well host Middlelands 2018.
As what looks like a seemingly stunning location for the return of the medieval renaissance themed festival, the location still remains unknown. Rotella also asked for suggestions for any new grounds to call home to Middlelands and welcomed suggestion during his Instagram story. Here are some images of the surreal and lush venue that you could prospectively be heading to for Middlelands 2018!
H/T: Dancing Astronaut