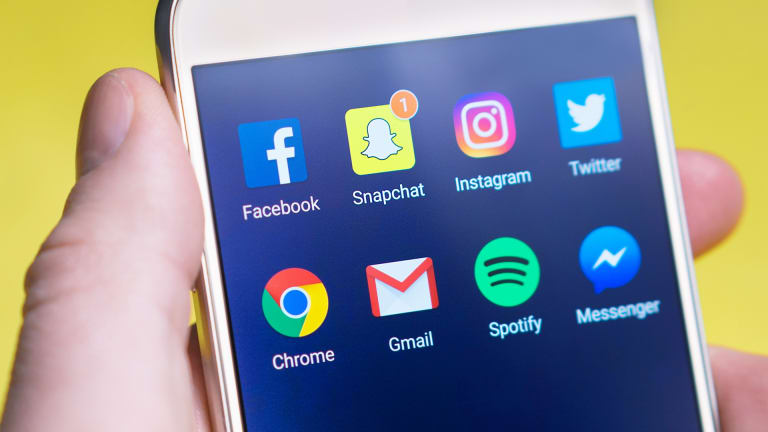 Industry News Round-Up: Apple Music Discount, Social Media is Hurting Musicians, & More
Social media is affecting musicians' mental health. Is it affecting yours? Would you purchase the rights to Prince's first song for half-million dollars?
Social media may be causing more harm than good, according to study.
The ability for anybody to access any song they've ever heard at an instant is here. We live in a world where instant gratification runs rampant, but sometimes it's at the cost of the wrong people. Those are the people that we depend on for fresh new music every day, week, month, and year. 
Any musician anywhere can bounce out a song and upload it to SoundCloud, Bandcamp, YouTube, or whichever music streaming service they prefer. However, like aforementioned, this can be taxing to their mental health. Thankfully, mental health services and care--specifically for musicians--are becoming more accessible. 
A study performed by Sally Gross, a music industry professional who's now a principal lecturer in University of Westminster, London's Music Management graduate program, and Dr. George Musgrave called "Can Music Make You Sick?" details the alarming effects that often affect musicians' mental health. 
"Social media and the democratization of the distribution of music, which so many people see as an amazing new frontier, had me thinking, 'Hang on a minute, what is going to happen to all these people?'" -Sally Gross
Dr. Musgrave is also an at instructor the University of Westminster, London's MA program. The study was commissioned by Help Musicians UK and is currently under Richard Robinson's leadership. The organization helps musicians through crisis, including mental health. 
This study concluded that large amounts of musicians suffer from depression and anxiety. In fact, musicians are three times more likely to be plagued with depression than the general public. "Musicians feel there are gaps in existing provisions and that something needs to change," the study reads. 
You can read the full study on FactMag. 
Apple Music greatly expands its student discount membership.
The never-ending struggle of being a "broke college student" is real (trust me). When all you want is to enjoy some ad-free, high quality music, you're daunted with the choice of whether you want to eat ramen noodles this month or pay for the Apple Music subscription. Apple has made this choice a little easier for those enrolled in an eligible college or university.
The streaming service--which only equates to about half of Spotify's subscribers--is now available in countries like Poland, Portugal, Taiwan, Philippines, Israel, and Malaysia. It boasts a catalog of 45 million songs and is available in 115 countries.
Students who are enrolled in an eligible college or university will be able to take advantage of this 50% off discount for Apple Music for up to four years.
Chris Moon is selling a piece of Prince's 'Soft and Wet' copyright on eBay.
Chris Moon, Prince's producer and lyricist for his first track "Soft and Wet," has put up an eBay auction to sell a section of the "Soft and Wet" copyright. This is Prince's first-ever track from his 1978 debut, For You. 
With a listing price of $490,000, this isn't a project anybody can be credited on. However, Moon will ponder the best offer, though it's not likely to fall into the affordable price point for the average joe, unfortunately. 
Moon stated to the Star Tribune that "anyone who buys this probably shouldn't be doing it for financial purposes. It's more about owning one of the unique collectibles ever related to Prince. I have enjoyed hearing the song countless times over the years, been paid well, and am proud of it." 
A collector with deep pockets may make an offer to Moon's listing, as this is Prince's first ever song and one that aided in the launch to his international stardom and revolution of music as we know it today. 
It will be interesting to see what the final offer will be and who co-owns the track alongside Prince. 
Check out the listing here.