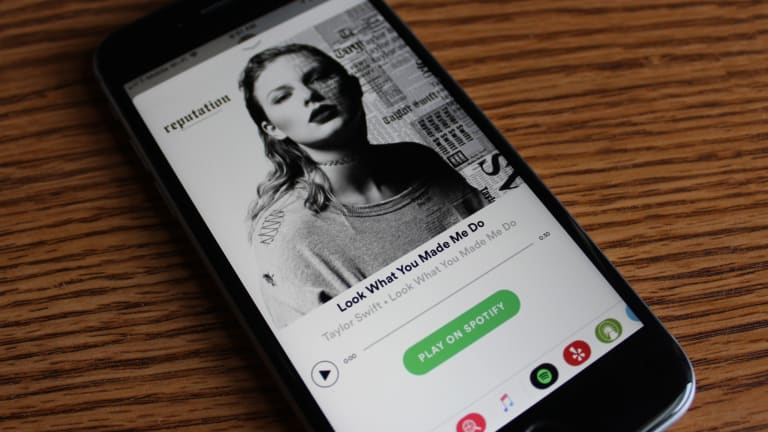 Spotify Releases New iMessage App That Let's You Send Music to Family and Friends
The application has been quietly released.
Spotify's quietly released and functioning iMessage application allows users to send music to friends and family with just a few simple gestures.
The add-on to iMessage adopts a similar platform that Facebook Messenger did earlier this year. However, the iMessage add-on has a few small adjustments compared to the Messenger add-on, including a larger image and no "play" button. A simple tap on the Spotify app add-on's icon pulls up a search bar for your to go search Spotify's vast library of music. Once you've found the song that you'd want to send, just press a button to draw up a preview of the song into your chat. This preview will include information about the artist, the song's title, and the album's artwork. The Spotify logo at the top of the screen indicates you've sent a song.
"Spotify's iMessage app is available now, allowing users to quickly search for and share music with friends directly from iMessage. It's the latest way in which we're empowering users to share music with friends in a fast and fun way," a spokesperson for Spotify told TechCrunch.
The recipient will then be able to tap on the chat message. Spotify will play a 30-second clip or "Play on Spotify" if the recipient is a Spotify subscriber.
The introduction to applications within iMessage has proven to be a fun, productive, and time-saving way to get simple things done, such as sending music to friends. Some application developers haven't mastered the art of it yet though, as they require too many steps to achieve a simple task. Spotify, however, has simplified it to three simple steps: search, tap, and share. This methodology allows the user to turn a daunting task into something simple and fun.
H/T: TechCrunch