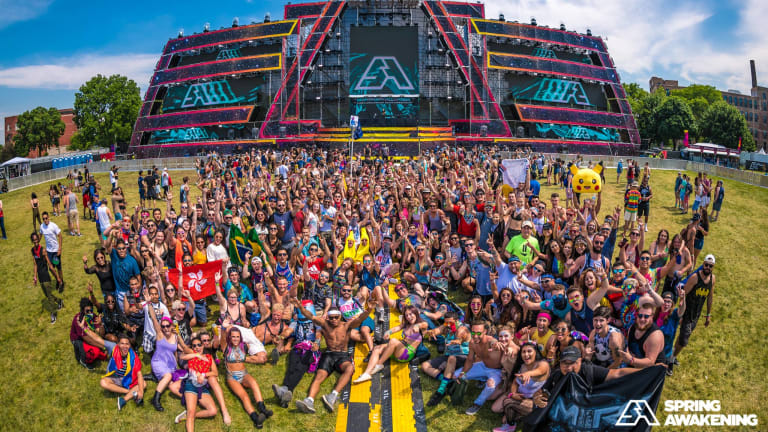 Spring Awakening Under Fire for Failing to Consult Officials on Move
Spring Awakening Music Festival's move to Douglas Park is mired in controversy.
Spring Awakening Music Festival (SAMF) has announced that it will relocate to Douglas Park next year, but the surrounding community hasn't welcomed it with open arms. According to local officials, the Chicago festival's organizers have not done their due diligence in securing the West Side park as a venue.
According to the Chicago Tribune, Chicago Park District Spokesperson Irene Tostado said that React Presents submitted their Special Event Permit Application on November 2nd. They announced SAMFs location change on November 5th while the application was still being evaluated.
"Like everybody else, I found out through the media," said 12th Ward Alderman George Cardenas. "I heard rumors and someone had sent me what they posted on the website."
Cardenas said that typically a promoter must approach the community and talk to an alderman at the very least. "They're going to need permissions, they can't have liquor anywhere in the park without having a special event license and they've got to go through the alderman," he said.

React Presents issued a press statement citing construction taking place on Adams/Meddill Park as the reason for SAMF's move. Prior to 2016, the festival had taken place on Soldier Field. 
Spring Awakening Music Festival will take place from June 7th to June 9th of 2019. For more information or to sign up for updates, visit the event website.
Follow Spring Awakening:
Facebook: https://www.facebook.com/springawakeningfest/
Twitter: https://twitter.com/SpringAwakeFest
Instagram: https://www.instagram.com/springawakefest/