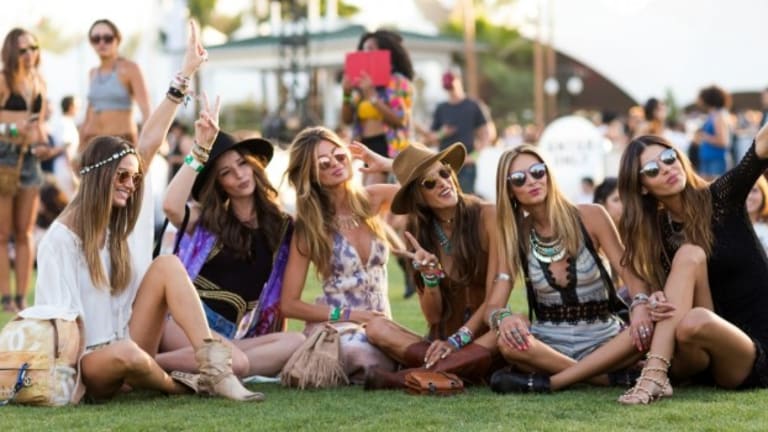 The All-Female Statement Festival in Sweden Reaches its Kickstarter Goal and is Slated for 2018
The worlds largest to date female-only festival is coming to Sweden in the summer of 2018! Organizers, artists, attendees - strictly women only!
Come spring/summer and no matter in what hemisphere of the world you're in, it equates to festival season! There's a festival out there for every kind of music aficionado no matter what their tastes 'leaned on!'
According to a Neilsen report from 2015, 32 million individuals in the U.S. attend a music festival each year. And of those 32 million, 51% were women and 49% men! While this might speak volumes about the gender demographic of the attendees, when it comes to the performers, it's a whole 'nother story! As has been repeatedly done, when only the female performers are left on the bills of some of the largest music festivals of our time, they tend to look rather sparse to say the least, proving the point right there.
While the lack of female performers is not a new or unaddressed issue, the safety of women attendees at such events is a whole new ball game. One of Sweden's biggest and most popular music festivals, Bråvalla Festival, announced earlier this year that it shall not make its annual return in 2018. This was the result of another year rolling with the police reporting four cases of rape and 23 cases of sexual assaults at the festivals 2017 edition.
After the announcement of the cancellation of Bråvalla festival, organizers released oddly-phrased statement claiming, "certain men apparently cannot behave." Swedish comedian and radio presenter Emma Knyckare took to social media with an intriguing proposition.
"What do you think about putting together a really cool festival where only non-men are welcome, that we'll run until ALL men have learned how to behave themselves?" Knyckare tweeted.
The tweet which received instant virality and support was soon followed by a more concrete Kickstarter campaign to make Statement Festival a reality. As the campaign read, the festival is essentially looking to "create a safe space for the people who want to attend a festival without feeling scared for their personal safety."
The Kickstarter began by saying "At music festivals, everyone should feel safe. This sounds obvious, right? Still, year after year the music festivals around the world has shown us the opposite." To take things into their own hands and change this, the Kickstarter over achieved its goal of 500,000 Swedish Krona which is approximately $61,630 to host Statement Festival in the summer of 2018 with 3,300 backers. While this is set to be one of the largest women-only festival, Statement Festival will be capped at an attendance of 10,000 women, proving to be a safe haven for all non-men, including cis, non-binary and trans women alike.
While a number of British festivals including Bestival, Parklife and Secret Garden Party, staged an online "blackout" earlier this year in May as part of the #saferspacesatfestivals campaign, at the end of the day are these efforts enough to make a marked difference? While some think initiatives like Statement Festival are totally the way to go, there is a whole other lot that beg to differ, could banning men all together be the only and right way? We'll just leave this here for you, tell us your thoughts in the comments below!
H/T: Mixmag