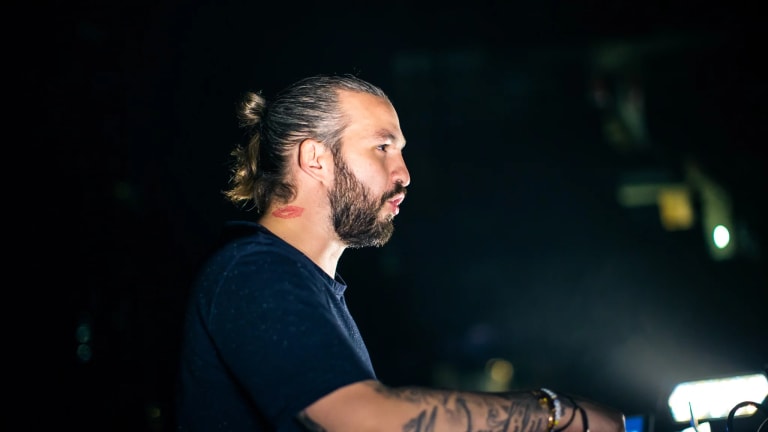 Steve Angello Unveils 'The LifeTime Pass' - Lifetime Access to Any of His Shows
It IS as good as it sounds, a lifetime supply of tickets to Steve Angello shows is becoming a reality. How, what, when and why - Find out more!
Its just been a matter of days since Steve Angello unleashed Human on us all. What first released as a three-part EP series has now grown to a massive 21-song offering called Human, exactly as he promised when the project first debuted after Coachella 2017.
In the build up to the album release, earlier in April Steve Angello went on to first speak about what he calls "The LifeTime Pass." From what it sounded like, all of Angello's fans who went on to Pre-save his album on Spotify, would be entered into some sort of a draw or at some point become eligible to get a lifetime supply of tickets to each and every solo show by Steve Angello. 
Lifetime pass to any of my shows! Enter here: s-a.lnk.to
Angello himself had described his album Human as a concept album that he has meticulously labored over for years. And from the results we went on to hear, we couldn't agree any more that those efforts have paid off and HOW! 
Hot on the heels of the albums release, Angello is going on to do something unheard of for his most loyal fans, as his way of saying thank you and rewarding his fans for their loyalty, Angello announced The LifeTime Pass which will give, one or more of his fans the chance to get a lifetime of access to all Steve Angello shows ever. 
This is my thank you. For your support. For your loyalty. Presenting The LifeTime Pass. Free access to any of my live solo shows... for life! More info to come! #HUMAN
While the details on what this pass entails or how one would go about obtaining it remains uncertain, it sure as hell seems like a promising proposition. But from Angello's last tweet, it does state the lucky fan/fans are not going to have to shell out anything for this ultimate pass which he states will provide "free" access to all his shows. 
If his latest album is anything at all to go by, we'd totally want in on this pass! Stay tuned to Angello's social media handles and his website for more scoop on the lifetime pass! And in the mean time, jam on to Human right below here! 
H/T - Your EDM