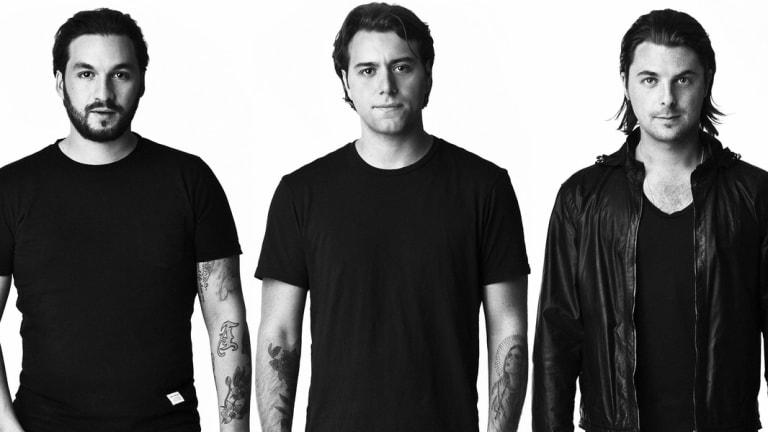 Steve Angello Cites Equipment Failure for Swedish House Mafia Cancellation
The explanation was given to an Instagram fan site.
Over the weekend, one of Swedish House Mafia's reunion tour stops was canceled due to "production issues." The EDM supergroup were ambiguous in their reasoning for their sudden abandonment from Weekend Festival in Helsinki, only stating they were forced to postpone the show to a later date.
The trio's withdrawal from the Finnish festival came on the heels of yet another cancellation, pulling out of their performance at Ultra Korea just hours before their scheduled set. 
Hoping to clarify this recent incident, Steve Angello appears to have taken to Instagram's messaging service to explain their vacancy. Angello appears to have been in communication with Swedish House Mafia fan site @SHMWorldwide where he relayed the reasoning behind their sudden departure from Weekend Festival.
The band's backline equipment apparently broke down in Poland, forcing them to play off reserve in Norway and Croatia. However, they were unable to use the Croatian equipment for additional tour stops, forcing them to drop out of their Finnish gig.
The triad's reunion tour has been highly anticipated after their hiatus in 2013. Having only been announced late last year, the reunion tour has had stops in Mexico City, Stockholm, and Norway.
Swedish House Mafia is scheduled to perform at Ushuaïa Ibiza on July 26th.
H/T: Your EDM
FOLLOW SWEDISH HOUSE MAFIA:
Facebook: facebook.com/swedishhousemafia
Twitter: twitter.com/swedishousemfia
Instagram: instagram.com/swedishhousemafia
SoundCloud: soundcloud.com/officialswedishhousemafia