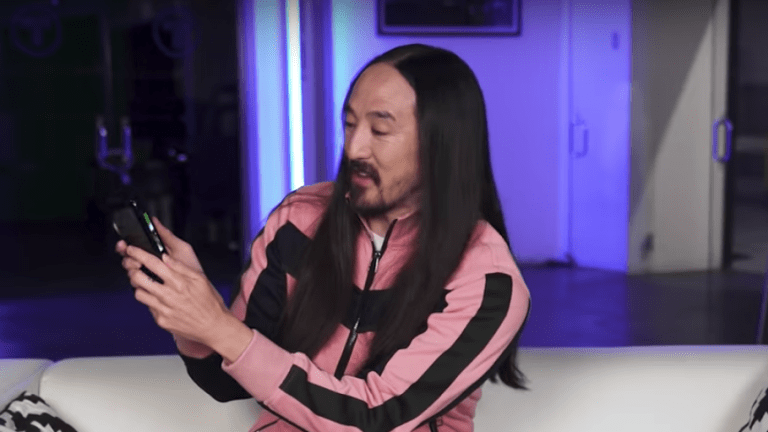 Steve Aoki and Ninja Among Stars Who Unboxed the Samsung Galaxy Fold
What do a DJ/producer, professional gamer, soccer player and designer all have in common?
With the release of the Galaxy Fold by Samsung nearly upon us, the team behind the mobile phone is taking it upon themselves to stir up some buzz around the momentous occasion. To that end, they sent it out to a handful of celebrities and shared their reactions in a video shared to the multinational conglomerate's YouTube account.
Steve Aoki was included to reach the EDM fan demographic. Although Tyler "Ninja" Blevins is an eSports star, his recent foray into music makes him relevant to some of the same audience. Other notable figures who unboxed and interacted with the device were German soccer player Mario Götze, English actress Millie Bobby Brown, and French designer Jeanne Damas.
The Samsung Galaxy Fold is a mobile phone ten years in the making can either be used as a cell phone or unfolded to occupy the screen dimensions of a tablet. Early reviews suggest that potential buyers will have to weigh the cost of carrying around a bigger, heavier device against the benefits of its dual interface.
The Samsung Galaxy Fold will be available to the common consumer on April 26th, 2019.
H/T: Your EDM