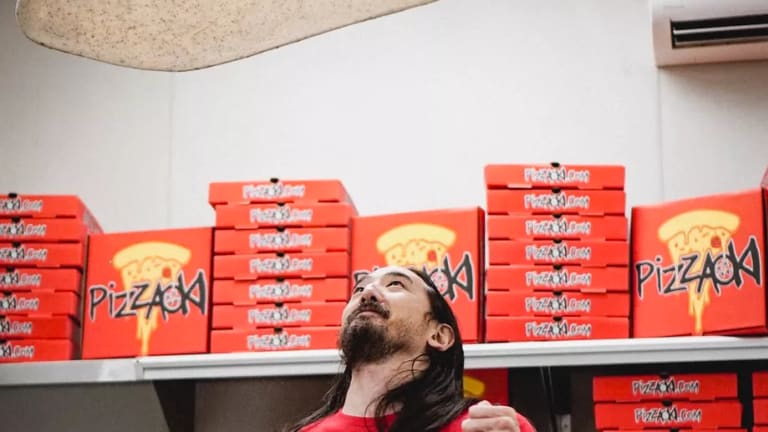 Steve Aoki May Be Giving His Delivery-Only Pizza Chain Physical Locations
From his family's Benihana beginnings, Steve Aoki has come full circle with Pizzaoki.
Somehow, it didn't surprise anyone to learn that Steve Aoki launched his own delivery-only pizza chain this July. If the word on the street is any indicator, he may be taking Pizzaoki brick and mortar sometime in the near future.
This past weekend, a spotter discovered a help wanted sign on a unit adjacent to Sugarfish in Studio City. Owing to the location, some speculate that the location may be among the first physical locations for the quirky enterprise.
Up to now Pizzaoki has operated via Cloud Kitchens, an L.A. business model by which different businesses share kitchen space. Aoki and his partner, Lawrence Vavra, have announced plans to expand into San Francisco, Oakland, Berkeley, Boston, Chicago, Miami, and New York City.
At present, however, the rumors regarding Pizzaoki's physical locations remain exactly that. Chances are if there's any validity then Aoki will make his plans known sooner rather than later.