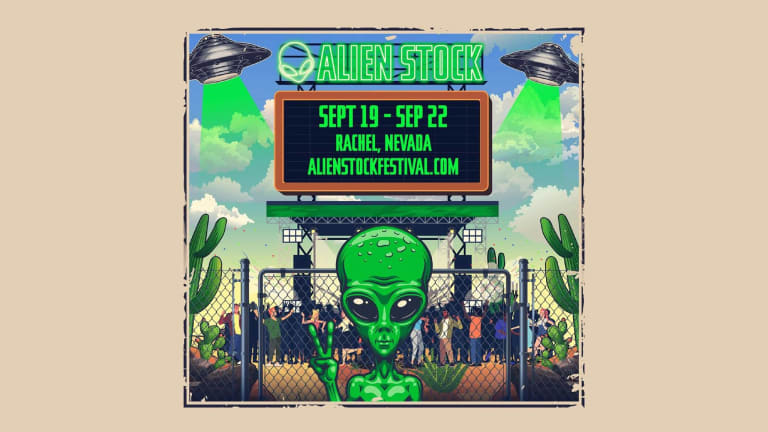 Storm Area 51 Festival Announced, Dubbed "Alienstock"
The glitch in the matrix becomes more apparent with each passing day.
Just days after having their event taken down by Facebook, founders of the Storm Area 51 event page have transformed their farfetched event into an actual music festival that they've dubbed Alienstock. 
Alienstock will take place September 20th through 22nd in Rachel, Nevada. The event will include camping and be free to the public, however, organizers are asking for donations to help cover the costs of food, water, security, staff, production, emergency services, and everything else essential for a successful festival. While Alienstock hasn't officially announced a lineup, but their website promises "huge names" that can't be announced at the time of writing due to radius clauses.
Rachel, Nevada is an extremely small town roughly two hours outside of Las Vegas with a population of 50 people. It's hard to imagine a town of this stature will be ready for a festival in such a short time frame, but only time will tell. 
Those interested in attending should check out the Facebook event here for more details and updates on the event as well as their website which can be found here.