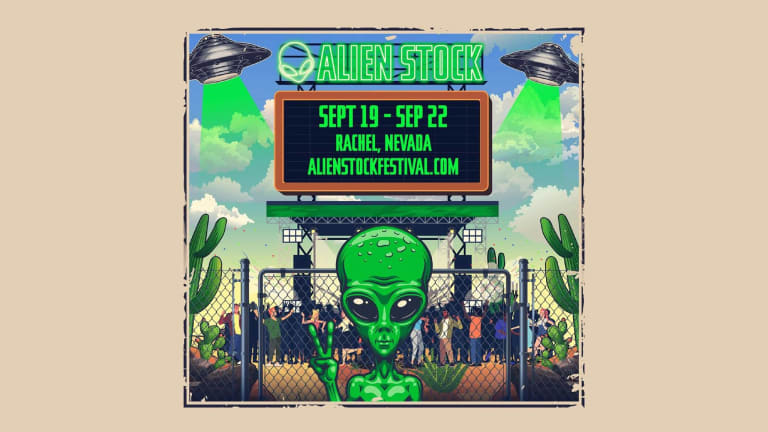 Storm Area 51 Festival Denounced in Rachel, Nevada Residents' Statement
"Most residents do not like where this event is going and will respond accordingly."
What seemed like a move towards legitimacy for the Storm Area 51 originator has resulted in even more pushback. Alienstock, the festival inspired by the satirical Facebook event, has been announced for September 20th-22nd in Rachel, Nevada - but residents of the remote area have raised a number of concerns.
A statement on the Rachel, Nevada website claims that Alienstock's organizers have not done their due diligence in consulting the town's residents. "They threaten to 'take over Rachel' and claim that the residents are 'on board,' [sic]" reads a passage. "The residents were not asked and are not on board [sic] and will certainly not allow their town to be taken over."
The statement also addresses numerous logistical factors complicating the proposed event. For starters, it says the CDP with a population of only 50 has no store or gas station, and its only inn has been booked for the weekend in question. "If you plan on attending the event you must be experienced in camping, hiking and surviving in a harsh desert environment and have a vehicle in good shape," it says.
A spokesperson on behalf of Alienstock was not immediately available when EDM.com reached out for comment.
UPDATE: The Alienstock founders have responded with the following statement:
We flew to Vegas, and drove out into the desert to meet with the owners of the Little A'LE'INN. They've been preparing for the massive wave of people for weeks- and already secured land and permission from the local land-owners in Rachel to host their own event. The properties she acquired rest upon the front portion of Rachel that lies next to the Extraterrestrial Highway. We all decided to band together in order to organize this event.

From what the owner of the Inn told us, this man is a radical outlier that has the only access to the town's website. Like.. this is the kind of guy who thought 3 Million people believed they could actually outrun bullets... and would then make a huge deal about it not realizing it was a joke.

90% of the town is excited for the influx of revenue this could provide for their small town. It would honestly accumulate years of tax revenue in a single weekend.
H/T: EDMTunes