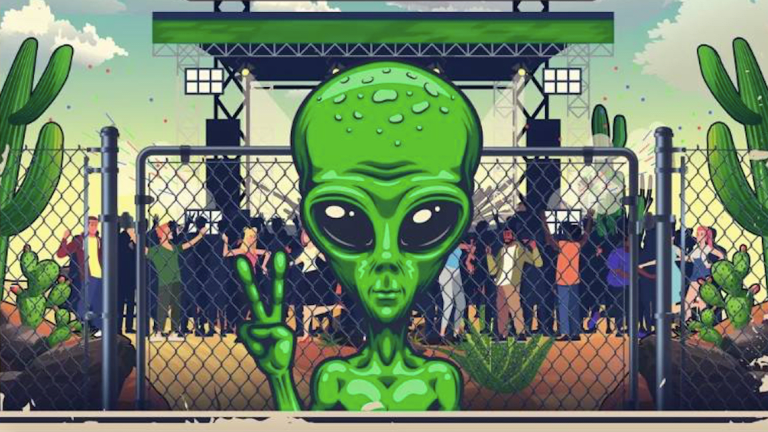 'Storm' Area 51 Basecamp Ends Early Due to Low Attendance
"It was a gamble financially," said organizer Keith Wright. "We lost."
Last week, those making the trek to rural Nevada over the Storm Area 51 craze were given a seemingly more promising option than Alienstock in Rachel, Nevada. In a surprise twist, however, 'Storm' Area 51 Basecamp in nearby Hiko was canceled early due to low attendance - whereas the former event reportedly went on with minimal hiccups.
According to Stereogum, even a rare psytrance set by Paul Oakenfold only drew 500 of the 5,000 expected revelers to the Alien Research Center on the Extraterrestrial Highway. "We put on a safe event for the people that showed up," organizer Keith Wright said on Saturday. "But we had to make the decision today because it costs tens of thousands of dollars to staff each day. It was a gamble financially, we lost."
Meanwhile, thousands attended the original Alienstock party in Rachel even though the creator of the viral Facebook event page backed out of the gathering due to public safety concerns. "This is the most fabulous time," said Little A'Le'Inn owner Connie West. "I'm just so grateful that people came. This is their event as much as it is mine."
There were six total arrests in and around Hiko and Rachel, all misdemeanors and mostly involving tresspassing charges. One man in Rachel was treated for dehydration by festival medics, and another who went missing on the way to Hiko was later found safe.
H/T: Dancing Astronaut