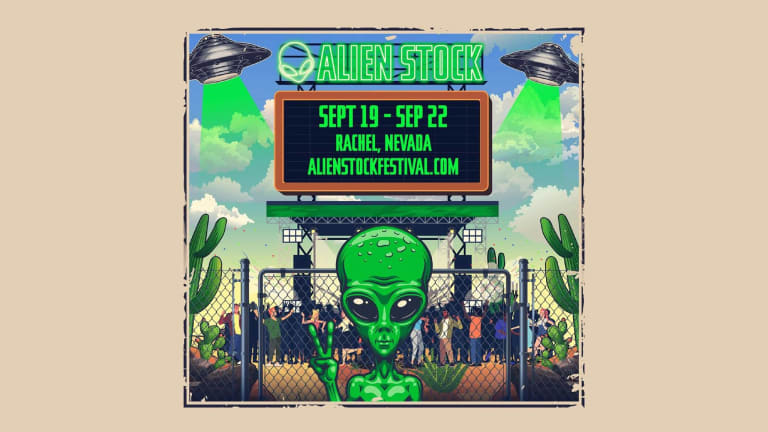 Storm Area 51 Originator Backs Out of Alienstock Event
"It's extremely heartbreaking."
A month ago, Matty Roberts - who created the Storm Area 51 Facebook event - shared plans to leverage publicity from the viral phenomenon into an EDM festival. With less than two weeks until Alienstock was slated to take place, he has officially pulled out of the event.
Roberts' partner, event planner Frank DiMaggio, told ABC 15 Arizona that transparency issues with event partner Connie West made them question whether even minimal infrastructure was in place for the event. West is the owner of the Little A'Le'Inn Motel in Rachel, Nevada, where the festival was slated to take place.
"We don't have a good feeling about people going out 150 miles into the desert without the resources that they need," DiMaggio said, "and if we don't get straight answers, we may need to explore other options."
"It's extremely heartbreaking," said Roberts of the decision to pull out of the event. "This has been my baby since day one, since I first had the idea come to fruition. I've been working day in and day out on this thing, waking up thinking about it, going to bed thinking about it, and then I dream about it, and to have it all fizzle out in the 11th hour - it sucks."
Although blindsided by the decision, West told the same news source that she still plans to move forward with the event. "I have 20 bands lined up, two comedians, so it ought to be a great party," she said.
H/T: EDMTunes