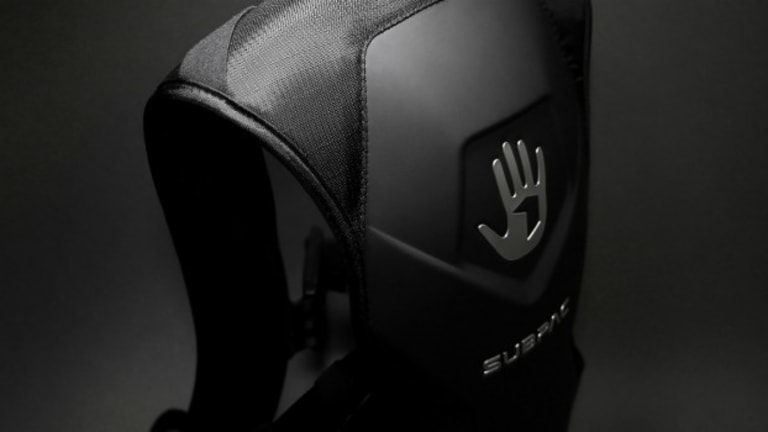 Still Thinking About Getting A SubPac? Maybe This Will Help You Make The Decision!
Winning one might not hurt either... 😉
SubPac is a Canadian-based company and is owned by Studio Feed. The first ever model that is the S1 was launched through a Kickstarter campaign which raised over $100,000. The term "SubPac" has been revolving around the music industry for quite a while now and while the M1 & S1 came out nearly 4 years ago. Even though updated versions, popularly known as M2 and S2 have been out for nearly a year now, there are still are some people that can't make the call for if they should make the purchase or not! Well, worry not, if you're on the same boat this post will give you a clear vision of if this piece of tech is for you or not.
Before we start, let's talk about what actually is SubPac? This is a tactile based system, which aims to give you a crystal clear image of the low-end of your tracks. This works by vibrating depending upon the note that is being played and the frequency range is from 1 Hz- 200 Hz. Yes, you read that right, 1 HZ! It can be used with just your headphones or you can involve it in a professional studio environment. Depending upon what you get, either the seated version or the wearable version, the experience remains the same.
Now, let's talk about what you get in the box. It comes with :
Main System (M2/S2).
Control Box.
International Power Adapter with Four Outlet Cables.
3.5mm stereo in-line cable.
Owner's Manual.
First Problems
Once, you get everything up and running, there's a possibility that you might run into 1-2 problems. First, if you plug the system directly into your computer, depending upon the impedance of your headphones, you might hear some constant noise feedback. You can easily solve this by buying a headphone splitter like this. Second, if you have a screwable 3.5mm-6.35mm jack that comes with many high end headphones, you might have to buy a new jack again that doesn't have any screw system like this.
How SubPac Works & Is It Right For You?
Now that we have refreshed you with the backstory, let's talk about how it works and whether you should buy it or not! Let's start by how to configure it once you've done with setting it up in your studio. One ideal tip to configure your SubPac properly would be to put the volume of your computer and intensity of your SubPac to 0 then slowly bring volume of your computer to a comfortable spot. Then, bring up the intensity on the control box accordingly to a point where there is enough vibrations and you're comfortable enough to monitor your tracks. The way it works is really clever. Basically the whole unit vibrates depending upon what note is playing in the frequency spectrum. It holds the power to make you experience low frequencies that you just can't do with headphones or a normal sub woofer. It just adds a physical dimension to your tracks. Also, the best thing is that it doesn't alter phase. That means signal from your headphones/speakers and SubPac are in perfect sync with each other. You can either plug it in directly to your device or you can use a really convenient built in bluetooth system (adds a latency of 40-150ms).
Now we come to whether the SubPacis right for you or not? Well, one thing that it comes down to is your working environment. If you have a perfectly treated studio with all the acoustic foam, panels, diffusers, a good set of monitors and a sub woofer that is able to produce really low end frequencies that gives you an idea of what to do, then this would be more of a collector item than something of a useful addition.
But, if you work in a bedroom that is not treated for a studio (e.g. has a lot windows or nearby neighbors) adding a subwoofer would not be a right decision because it would cause more than a little chaos and a possibility of you getting evicted. More importantly, a sub woofer in a untreated room won't really work properly. There can be phasing issues and issues relating to intensity of bass depending upon where you have your setup placed in the room. So, in this case SubPac would add hell lot of a value than just being something that would be placed in your room being unused for days. The best thing? It's totally silent so you can work in your space for hours without actually disturbing anyone. You can go back and forth i.e use SubPac + Monitors during the day time and SubPac + Headphones during your night session. Either way, it works great.
I was a bit skeptical when it first came out and thought it won't be of much use but overtime when I started having some problems in my low-end, I thought of giving it a go and trust me everything has changed for me. Not only does it helps me in mixing but is also a great creative tool too.

Bam, and there you have it. If you decide to buy it, just know, you won't regret it and boy, the smile that it puts on your face is just unbeatable. We hope this small kinda review was useful and can help you make the right decision. You can buy your SubPac form here and read testimonials from the legends who have already adapted to this piece of tech here.
Now, here comes the good news, everyone! SubPac and Goldenvoice to are doing a big giveaway.

Wanna try you luck to win at winning your own SubPac? [Click Here]
If you're in the LA area you can win 2 SubPacs and 2 Tickets for all of the following shows in LA:
11/09 Hotel Garuda @ Fonda
11/10 The Floozies @ El Rey
11/18 Chris Lake @ El Rey
11/24 Deorro @ Fox Pomona
11/25 EDX @ Fonda
11/25 RL Grime @ Shrine Expo Hall
11/29 Giraffage @ Fonda
11/30 Getter @ Fonda
12/01 Getter @ Fonda
12/02 Hayden James @ El Rey
12/08 AC Slater @ El Rey
12/15 Nora En Pure @ Fonda
12/22 12th Planet @ Fonda
12/23 Ekali @ Novo
12/31 Dillon Francis @ Shrine Expo Hall