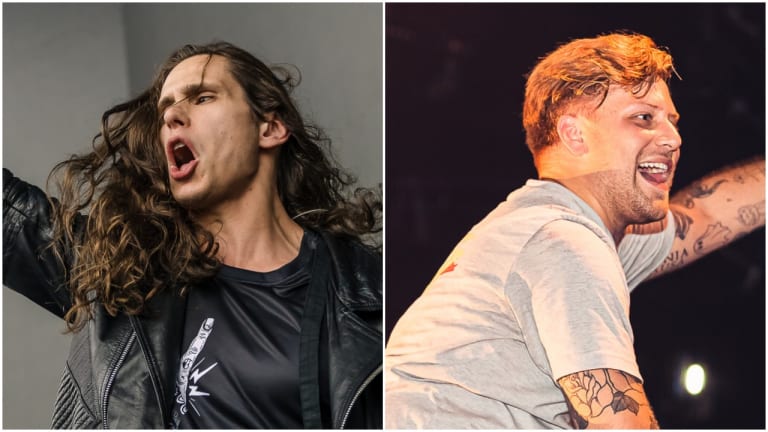 Sullivan King and Kayzo Debut New Collab at Lost Lands
Sullivan King tweeted a 21-second clip of the song late Saturday night.
The "mindblown" emoji perfectly accompanies producer Sullivan King's Saturday night tweet announcing a new collaboration with Kayzo (real name Hayden Capuozzo). The heavy metal guitarist and producer (real name Keaton Prescott) debuted the track at Lost Lands Music Festival earlier that night during Capuozzo's set. 
Presented by Excision, the festival in Legend Valley, Ohio has quickly grown into a sort of haven for bass heads far and wide. It's no surprise that Prescott and Capuozzo chose the weekend to test drive their new track, as the crowd was sure to go crazy. 
Even though Prescott's video is only 21 seconds long, the collaboration is a certifiable rager from what we can tell. It falls right into its killer drop with a heavy metal instrumental and the lyrics, "Please welcome domination." Intense.
Check out the clip Prescott tweeted below. 
FOLLOW SULLIVAN KING:
SoundCloud: soundcloud.com/sullivankingmusic
Facebook: facebook.com/SullivanKingMusic
Twitter: twitter.com/SullivanKing
Instagram: instagram.com/SullivanKing