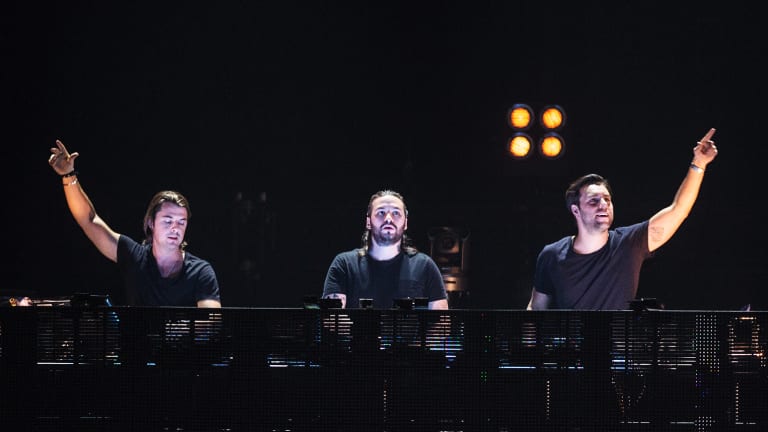 Swedish House Mafia has "Lots of New Music Coming" According to W&W
Swedish House Mafia apparently have more than a track or two on the way.
By now it's well known that Swedish House Mafia's momentous reunion will not be restricted to the stage, but the trio have yet to disclose any details of upcoming releases. Perhaps the most telling indication of what lies ahead from the supergroup is a remark made in passing on the sixth episode of W&W's Rave Culture Radio mix series.
Specifically, it has been suggested that Sebastian Ingrosso, Axwell and Steve Angello's time in the studio will yield more than a one-off single. "We actually talked to Axwell and Sebastian Ingrosso about the Swedish House Mafia reunion, and they said they've got lots of new music coming," said Willem van Hanegem of W&W in the introduction of the episode. "Super excited for that."
Swedish House Mafia reunited at the 2018 edition of Ultra Music Festival in Miami and announced tour dates throughout the world before the year drew to a close. Being that Miami Music Week offers artists a prime opportunity to debut unreleased music, it stands to reason that the trio may return to Ultra once again and premiere some of their new songs at that time.
Fans also speculate that Swedish House Mafia may announce a show at XS Las Vegas tomorrow, January 9th.
H/T: EDM Sauce
FOLLOW SWEDISH HOUSE MAFIA:
Facebook: https://www.facebook.com/swedishhousemafia/
Twitter: https://twitter.com/swedishousemfia
Instagram: https://www.instagram.com/swedishhousemafia/
SoundCloud: https://soundcloud.com/officialswedishhousemafia