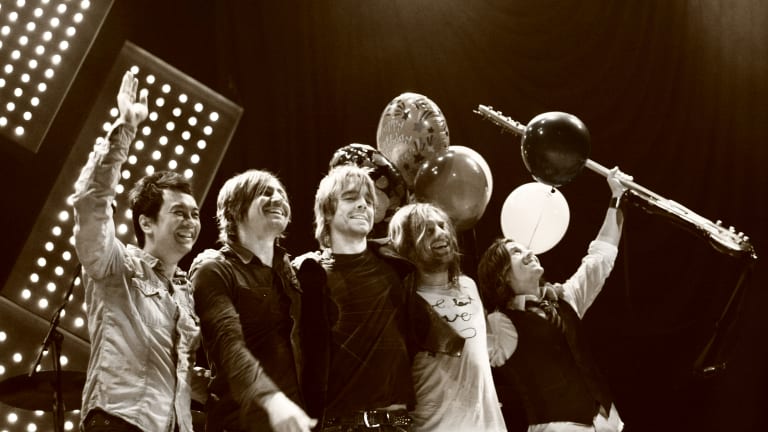 Switchfoot Is Covering The Chainsmokers' "Sick Boy" on Forthcoming Covers EP
Perhaps it's no wonder Switchfoot gravitated to one of The Chainsmokers' rawest dance tracks.
On their forthcoming Covers EP, due out on June 19th, alternative rock band Switchfoot will be covering a dance music favorite—The Chainsmokers' "Sick Boy."
Over the years, Switchfoot has left a mark with hit originals such as "Meant to Live" and "Dare You to Move," but that hasn't stopped them from dabbling outside their own discography. From Beastie Boys to Beyoncé, the band has gravitated toward covering quite a diverse pallet of songs regardless of genre.
Now the band has taken on the ambitious new challenge of covering one of The Chainsmokers' darkest songs, "Sick Boy." While it may seem like an off-beat choice, it's likely the raw subject matter of "Sick Boy" that drew Switchfoot's interest to the EDM sphere.
The Grammy Award-winning pop-rock outfit have not hesitated to tackle difficult subject matter in their music, and frequently wrestle with the current state of humanity to shape their creative process. For that reason, "Sick Boy," which grapples with navigating an increasingly impersonal and self-obsessed world, seems to align with the band's broader creative themes.
Switchfoot has released two tracks off their forthcoming Covers EP thus far, "Swim Good" by Frank Ocean and "Harmony Hall" by Vampire Weekend. Aside from the group's cover of "Sick Boy" the EP's remaining songs include The Verve's "Lucky Man," Harry Styles' "Lights Up," and Jon Bellion's "Stupid Deep."
You can check out Switchfoot's take on Ocean's "Swim Good" below.