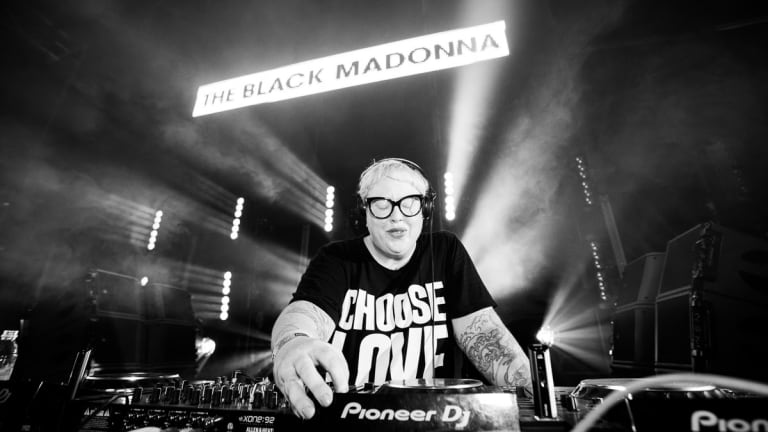 The Black Madonna Announces "We Still Believe" US Tour Dates With Support from Honey Dijon
We Still Believe!
Fans rejoice because The Black Madonna is making her rounds in the US with the We Still Believe parties. She will be joined with the help of Honey Dijon. This will be her first proper US tour in over a year!
A note from the artist: 
Dear America,
We Still Believe is coming home.
So much of this event is deeply American and a reaction to my experiences as a person growing up at the peak of the underground Midwest rave scene. It has been my pleasure to bring this concept, which originated at Smartbar in Chicago, around the world to expanding massive festivals, transforming beautiful concert halls, and filling the streets of London with dancers and music.
Now it's time to take it back to where it all started. I envisioned this event as an American revolution of sorts. The last time I toured the states properly, the first show at home was the weekend after the presidential election. The mood was intense. It's been a hell of ride since then. The energy at home has changed and I couldn't pick a better time to be back with all of you.
And then of course there's Honey.
Honey Dijon is a special guest on this tour and for two very special shows we will play back to back as Black Honey for the second and third time only in New York and Los Angeles, which is our first ever We Still Believe double header.
Chicago? This is where it all really comes home. We're going to have a one night only intimate affair from the time the lights off till last call and beyond. It's just me and you in the most special place in the world for me: Smartbar.
San Francisco, we welcome David Harness for the first time. Boston, we're getting back Together. Miami, we're blasting off to Space.
I can't wait to share these experiences with you. There's no place like home.
You're damn right we still believe.
-Madge
My heart! These events are NOT going to be something to miss. Marea Stamper, aka The Black Madonna, has been killing it this year. She joined dance music heavyweights Dixon, Tale Of Us, and Solomun in the new Grand Theft Auto update with her own We Believe station which includes unreleased music from herself & others. Her We Still Believe parties have continued to amass followers internationally with a sold-out block party in London, all-night-long shows in Europe, and hosting stages at numerous festivals around the globe.
Seeing her live is an experience and a treat. Her energy is so positive and inclusive. You really feel the joy while your grooving with a mass of strangers who end up feeling like close friends invited to a small house party. 
No wonder she is one of the most sought-after DJs in the world. 
Make sure you follow The Black Madonna Online to keep up with the tour: