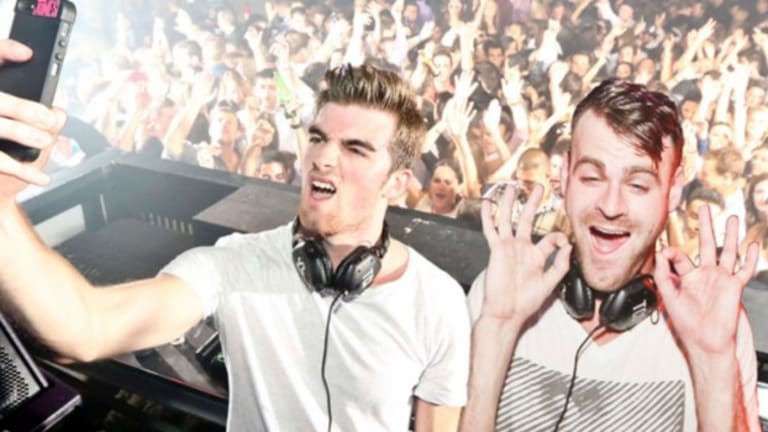 After Their Thank You Note To 'Pittsburg', The Chainsmokers Now Head To 'Clevlande'
Looks like The Chainsmokers may need a full-time spell checker.
Always wanted that dream job of working with The Chainsmokers?
Well, your prayers might have just been answered! Or they sure as hell will be, or rather should be, hiring for the coveted position of a 'Spell Checker' to join them on tour soon!
Last weekend, The Chainsmokers touched down in Pittsburgh, Pennsylvania for a sold-out performance at the city's PPG Paints Arena. Coming as a stop on their recently unveiled debut album tour for Memories… Do Not Open, the show had all the makings of a high energy, banging Chainsmokers show! 'Til the very end that is though…
Love them or hate them, The Chainsmokers have been in the news a lot, like almost everyday kind of a lot. But the latest reason why the The Chainsmokers are making headlines, is for offending the great people of the city of Pittsburgh.
Their crime: misspelling Pittsburgh.
During the duo's sold-out arena show in the city last weekend, they ended their set with a huge banner as a 'Thank You' note to the audience for being downright awesome. Except errrr, they ended up thanking 'Pittsburg' and giving that crucial 'H' a break… Something a LOT of 'tweeple' from the 'Burgh weren't very happy about.
What was a real pity was the fact that before the mishap they seemed to have had the audience left rapt with quite a show!
As the Pittsburgh-Post Gazette review said:
"With an impressive production that included animated, comic book-style backdrops, an automated DJ table that raised and lowered, thick clouds of smoke, multiple storms of confetti, pyrotechnics and several sophomoric live skits (like one where Pall supposedly left the stage to use the bathroom and Facetimed Taggart), The Chainsmokers hushed any naysayers who contended that electronic dance music could not be commercialized."

But in the end, things finished on a rather sour note.
Perfectly put in the Trib Live review of the show speaking about the finale mishap:
"...the song was met with much applause, before being dampened with a misspelled "Thank You Pittsburg" sign that came down at show's end. It was obviously unfortunate, but even more so because Taggart made it a point to talk about how great the city had been to The Chainsmokers and not every city was as enthusiastic as Pittsburgh".
On that note, we'll just leave this here.
After photos of the mistake started circulating online, the duo took to Twitter to post a now-deleted message, saying: "lol totally putting our visual guy on blast for misspelling Pittsburgh at the end".
Talk about owning up for their shit much! Also, misspelling the name of the very city giving you sold out shows and mad love is pretty much the 'pits' right? Right!
However, get set 'Clevlande', you're up next!
H/T: Billboard