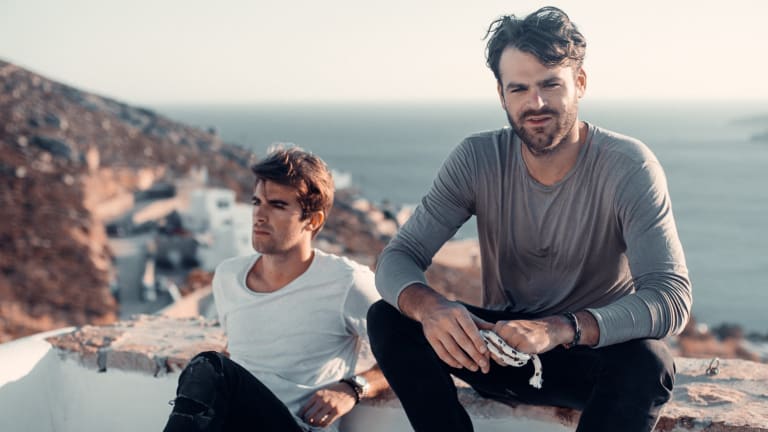 The Chainsmokers to Produce Paris, a Film of Their 2017 Song's Namesake
Alex Pall and Drew Taggart of The Chainsmokers have a movie in the works.
After their conquest of the EDM landscape, The Chainsmokers made a well-documented foray into the pop world. Now, film appears to be next on their horizons. The NYC duo has announced that they will produce a movie titled Paris based on their 2017 single of the same name.
The Chainsmokers (consisting of Alex Pall and Drew Taggart) will produce the feature through a newly formed production company called Kick The Habit Productions. Their manager, Adam Alpert, and Dan Marcus (formerly of United Talent Agency) have come onboard as CEO and COO, respectively.
Mickey Rapkin, who wrote the book on which Pitch Perfect was based, has been enlisted to write the screenplay for the film. Pall and Taggart will produce it with Entertainment 360, and Nick Krishnamurthy will oversee it for Tri-Star.
On the topic of Paris, Pall and Taggart have said in a joint statement:
"We are beyond thrilled to have launched Kick The Habit Productions as we continue to bridge the gap between our overall artistic vision, the entertainment industry as a whole and our fans. The age of being only a musician is over and we're excited to go all-in on this venture to curate, produce and create meaningful projects,"
Neither The Chainsmokers nor Tri-Star have revealed a time frame for Paris at the time of writing.
Follow The Chainsmokers:
Facebook: https://www.facebook.com/thechainsmokers/
Twitter: https://twitter.com/TheChainsmokers
Instagram: https://www.instagram.com/thechainsmokers/
SoundCloud: https://soundcloud.com/thechainsmokers