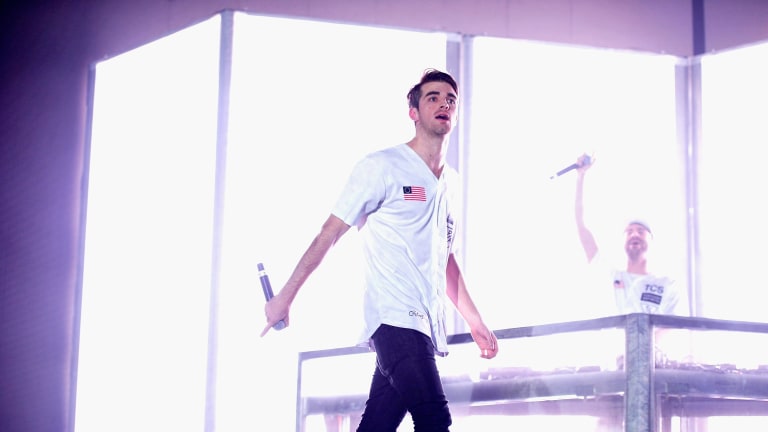 Alex Pall and Drew Taggart of The Chainsmokers are not content to confine their careers to music. Last week they announced the launch of a new entity called Kick The Habit Productions for the purposes of producing a movie titled Paris. Over the weekend, they gave reporters a better idea of what else lies in store for the company.
In a red carpet interview with Billboard at this year's Victoria's Secret Fashion Show, Taggart explained how the film of their 2017 song's namesake came together. They recounted that Pitch Perfect author Mickey Rapkin hatched the idea for the story after listening to "Paris" and wrote a script that the duo then reworked and pitched to different studios. In the end, Tri-Star picked it up.
Taggart went on to say that Paris is only just the beginning for Kick The Habit. "We have a ton of different projects we're working on across film, TV and internet content," he said. "It's all over the place; it's not just one genre ... It's a way for us to do something else creative. Sometimes when you only do one thing creative you get creative block."
Alex Pall and Drew Taggart of The Chainsmokers still have yet to announce a release time frame for Paris, and they have not disclosed the exact details of other Kick The Habit Productions projects.
H/T: Dancing Astronaut
FOLLOW THE CHAINSMOKERS:
Facebook: https://www.facebook.com/thechainsmokers/
Twitter: https://twitter.com/TheChainsmokers
Instagram: https://www.instagram.com/thechainsmokers/
SoundCloud: https://soundcloud.com/thechainsmokers