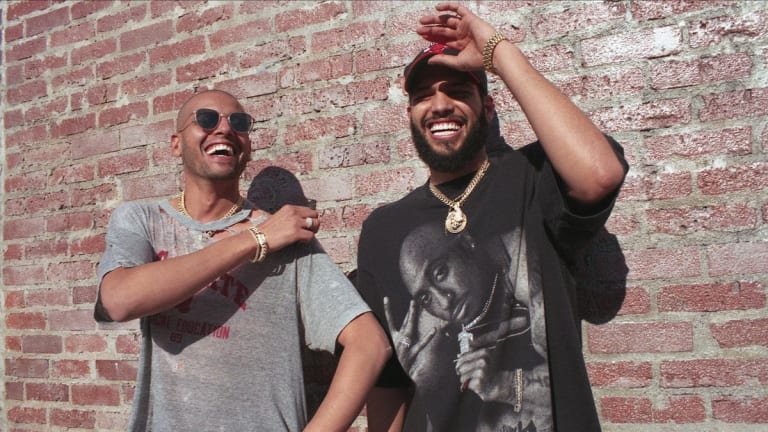 The Martinez Brothers Head to the Jungle for Tulum NYE Event
The Martinez Brothers have recently announced their 2019 New Year's Eve performance – and this time, its taking place at a cenote.
Tech house duo The Martinez Brothers (real name Steve and Chris Martinez) have had no trouble keeping busy in 2019. Between crisscrossing the world in support of their Cuttin' Headz parties, modeling the latest DKNY collection, and recent studio work with Louie Vega on "Let It Go" featuring Marc E. Bassey, there have been few breaks for the Bronx-born DJs.
Closing out another successful year, the artists announced their final 2019 performance with Esto Es Tulum at Cenote Casa Tortuga in Tulum, Mexico, on December 31st. Surrounded by jungle foliage, the venue itself is a natural freshwater lagoon, allowing guests the opportunity to dip into the clear waters of the cenote under the stars of the Riviera Maya. The NYE performance marks one of several Esto Es Tulum events happening at Cenote Casa Tortuga from December 27th, 2019, through January 9th, 2020.
The Martinez Brothers have risen to the status of DJ royalty after developing their career as teenagers under the guidance of New York DJ veteran Dennis Ferrer. More than a decade later, They've gained notoriety for their marathon DJ sets at Miami's Club Space, residencies at Ibiza's famed DC-10, and a recent Cercle performance overlooking the Singapore skyline.
Esto Es Tulum (EET) brands itself as an immersive festival experience that combines the wonder of Tulum's natural beauty and rich cultural heritage with music, spirituality, and gastronomy.
Follow The Martinez Brothers:
Facebook: facebook.com/themartinezbrothers
Twitter: twitter.com/themartinezbros
Instagram: instagram.com/themartinezbros
Soundcloud: soundcloud.com/themartinezbros