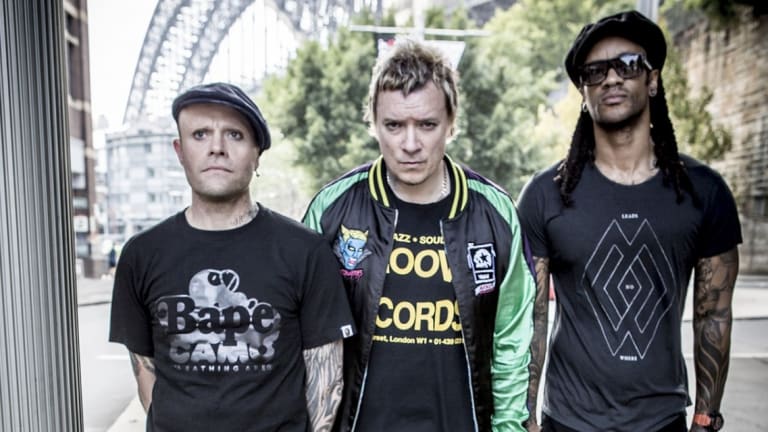 The Prodigy Announced Announce Their 7th Studio Album Due in 2018
The legendary British electronic group is making their return to the studio.
Legendary UK band, The Prodigy, have announced a new album a new album is in the works for 2018.
In a surprising post on their Facebook page, the group behind early hits like "Breathe" and "Firestarter" shared a photo of their iconic ant logo including the announcement of a new single. The post went on to say that a new record can be expected in the first part of next year. The message also included hashtags like #weliveforthebeats #purefire #championsoflondon but no word yet on whether these are clues to a potential album title.
The yet to be titled LP will be the trio's seventh studio album, their most recent new material since The Day Is My Enemy released in 2015.