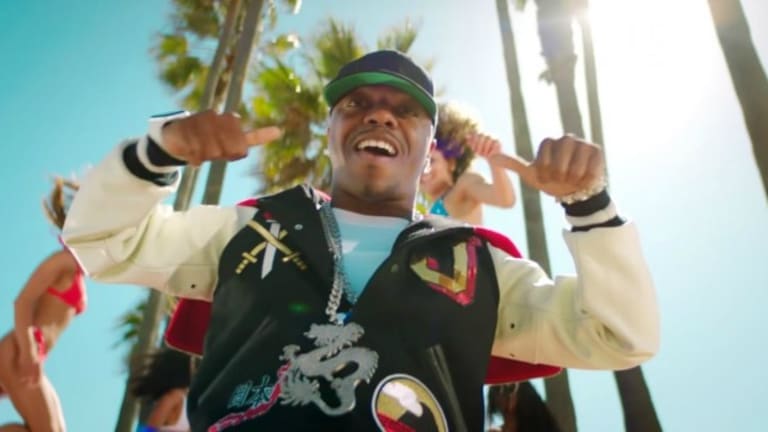 The 'Thong Song' is BACK and This Time it got an EDM Remake by JCY featuring Sisqo [WATCH]
It's time to party like its 1999 in 2017 with this EDM remake of the "Thong Song" by JCY feat. Sisqo!
With remakes, reboots, remixes all making their way back in full force, they're bringing back the music we all shook a leg to, heard and loved back in the day. Well, for those of us who were already alive and kickin' in 1999, the "Thong Song" was one of those that was IMPOSSIBLE to ignore. Love it or hate it, that catchy track was just about everywhere!

After DJ Khaled and Rihanna turned the timeless riff of Santana's "Maria Maria" into "Wild Thoughts," it couldn't be long before Sisqo gave in to a remake of his hit single, "Thong Song." But did we expect THIS to come out of it, I'd think not. The original was a tactically timed New Years Eve 1999 release which soon went on to make it to the no. 3 spot on the Billboard Hot 100 charts!
JCY, the Norwegian trio has taken Sisqo's R&B classic on a tropical spin and 'EDM'ed the shit out of it. Hence resulting in the "2017 version" you will hear, and see below. The song itself sees the beats and the drop taking over in this version as compared to the vocal dominated original. Yes, it has a reworked video to go with it too! And YES, it still features a whole lot of women in bikinis and thongs.
After refuting a remake for 18 years, Sisqo explained to Buzzfeed why he finally gave in to the remake saying,
"I've been asked so many times over the years to make a new version of 'Thong Song' and I have declined every time until I heard the new version that JCY did. I thought it was dope and figured maybe it was time to put some new rims on the Bugatti."

While the video sure has its fair share of women in thongs and a whole lotta ass, when compared to the original video from 2000 the most striking difference is Sisqo's lack lusture dance moves in the new version. While the original saw him 'walk over women' and get up to a whole lot of gravity defying stunts and antics, in the remake we pretty much see the silver head just grooving along to much simpler choreography.
Explaining this he said,
"The only problem was that, in the days leading up to the shoot, everything that could go wrong did. We experienced a devastating loss in our team and we were all pretty emotional. On top of that, I'd just done a show on the complete opposite side of the country where I dislocated three ribs. The epitome of insult to injury was the couple of hours we had to learn brand new choreography for the video right before recording it where in most cases you get a week to learn a new routine."
For the remaining part of the video, they've retained pretty much the same Miami-esque Spring break vibe, but this time also featuring a skating rink and ofcourse thong clad women in the rink. Oh and did we forget to mention the random AF 'Thong Chips' vending machine? But why!
The 2017 "Thong Song" remake is definitely festival ready with its tropical vibes and EDM flavor. And as for the video, as Sisqo said, "Even though I had to perform in the video injured, I think it turned out pretty good."
The real question remains, does this remake have you "Livin La Vida Loca?" Let us know in the comments below!
H/T: Billboard