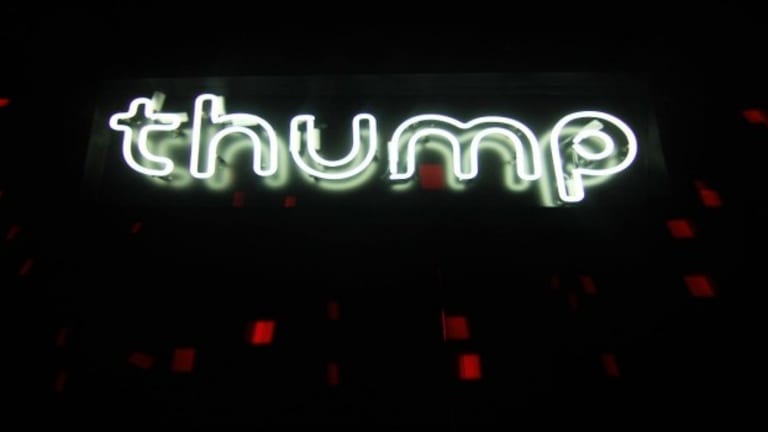 SAY FAREWELL TO VICE'S ELECTRONIC MUSIC OUTLET THUMP
Uh oh..
First Soundcloud, now Thump?
Well, actually, Soundcloud may be safe for now, but things don't look too good for Thump. For those of you who aren't familiar with Thump, it's an offshoot of the millenial-focused media outlet Vice. Focusing specifically on electronic music and its culture, it's a blog similar to EDM.com, and we are saddened to hear it's shutting down.Editor Michelle Lhooq tweeted that a story about Arca's boots is the "final post ever", confirming Thump's end.
Although Thump will no longer remain an independent entity, it isn't a complete end for their team and content. Sources say that it will move directly to Vice's main website. We can only hope that the spirit and coverage of the original Thump will remain intact, but usually with integration like this, things are never really the same.

The change comes amidst a massive staffing overhaul by Vice. The media company is laying off 60 workers, around 2% of its 3000 employees, across various departments, such as sales, branded content, editorial and corporate areas in the US, Canada and Europe . In conjunction, they are aiming to have a larger international presence while expanding original video production.

All this makes sense, considering Vice recently received $450 million from private-equity firm TPG, which stated it would aid in the introduction of Vice Studios, focusing on original programming, and international expansion.
While layoffs are never good news, Vice does expect their staff size to increase soon, as they achieve growth in international expansion and original video production.
But, sadly, it looks like electronic music coverage isn't something they are looking to increase. Goodbye Thump, we'll miss you!