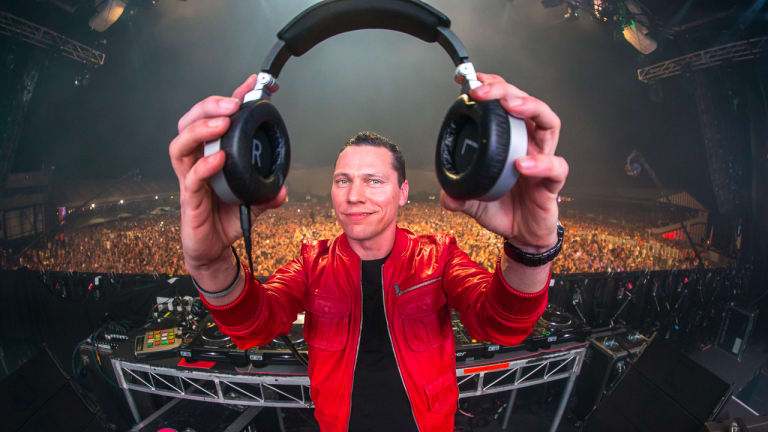 Tiësto and Mariah Carey's Ethics Called into Question Following Saudi Arabia Concert
Does Tiësto and Mariah Carey's participation mean they condone the imprisonment of human rights protestors?
While Saudi Arabia's "year of entertainment" may be seen as a cultural turning point by some, many cite its government's recent imprisonment of activists as evidence that it remains in need of social progress. Now, some of the same critics have targeted Tiësto and Mariah Carey for performing in the country's King Abdullah Economic City.
Tiësto and Mariah Carey's concert coincided with The Saudi International golf tournament that took place at The Royal Greens Golf & Country Club on January 31st. While such events commonly take place in countries whose governments with questionable civil rights records, journalist Jamal Khashoggi's recent assassination (which is suspected to have been by the hand of Saudi officials) has landed the country's lawmakers in the crosshairs of international activists.
Carey has defended her participation in the event, claiming it to be "a positive step towards the dissolution of gender segregation." David Guetta has also received backlash for a December concert in which he played songs praising the Saudi king.
In addition to imprisoning women's rights activists, the Saudi government has been criticized for subjecting those detained to psychological and physical abuse. Among other things, they have faced electric shocks, beatings and sleep deprivation.
Tiësto has yet to respond to the controversy surrounding his Saudi Arabia performance at the time of writing.
H/T: Your EDM
Follow Tiësto:
Facebook: facebook.com/tiesto
Twitter: twitter.com/tiesto
Instagram: instagram.com/tiesto
Follow Mariah Carey:
Facebook: facebook.com/mariahcarey
Twitter: twitter.com/MariahCarey
Instagram: instagram.com/mariahcarey