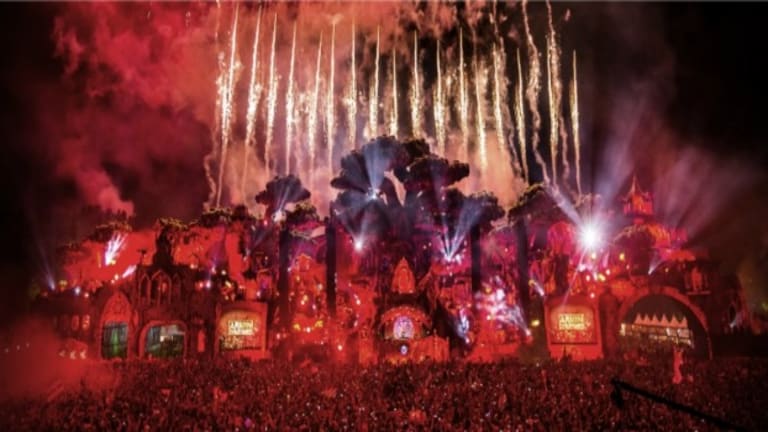 Tomorrowland Reveals Another Magical & Mystical Theme for 2018 Along With Festival Dates
All hail the mighty Tomorrowland! The festival just announced another spectacular theme for its 2018 edition along with the two weekend dates!
Another magical story is ready to be told, another mystical world is going to be readied for the people of tomorrow to enter. Tomorrowland just announced its intriguing brand new theme for 2018, "The Story Of Planaxis."
Following up on a rather stunning 2017 theme of "Amicorum Spectaculum," one of the grandest live spectacles there is and undoubtedly one of the largest music festivals in the world, Tomorrowland is an annual event that leaves tens of thousands of festival goers waiting for its next edition with baited breath. It's insane 2017 aftermovie is only further testament to this.
With the new theme in 2018, Tomorrowland is all set to create a "magnificent world" and a "fascinating new adventure." Also, the dates for the largest music festival of the year have been announced and it will follow its two consecutive weekend pattern. Taking place in its home in Boom, Belgium on 20-22 and 27-29 July 2018, the pre-registration and all the ticket info is slated to be out on January 9, 2018.
While the artwork paired with the announcement gives us some sort of a direction with its 'work in progress' feel, what this theme will translate into in terms of the look and feel of the festival still remains to be seen. A few redditors have been contemplating a connect to Atlantis and the lost lands with an underwater/water theme, others are feeling a connect to the very meaning of the actual word planaxis, which are coned shells.
Now, for anyone who has been to or even tried to get tickets to Tomorrowland in previous years, they know the importance of this very pre-registration date if they have any hopes of snagging those coveted tickets! So mark your calendar, set those alarms and get set to grab those tickets to experience "The Story Of Planaxis!"