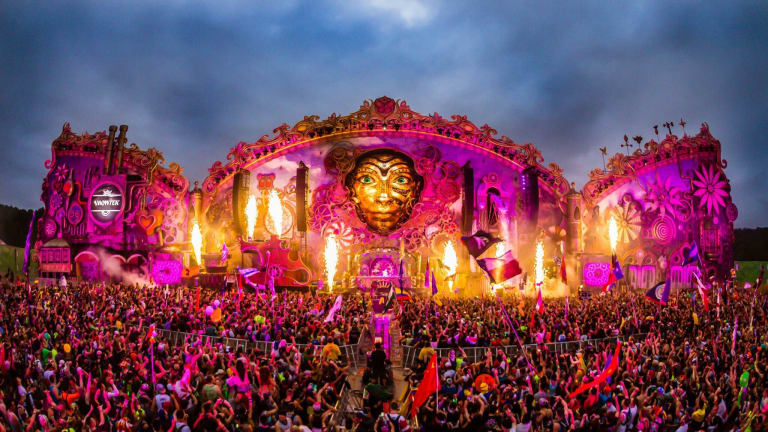 Tomorrowland Extends Contract Through 2034
Tomorrowland will continue its relationship with the town of Boom for the foreseeable future.
Organizers for Tomorrowland have confirmed the flagship dance music festival has a long-term future at its current home in Boom, Belgium.
The festival's contract has been extended through 2034 and will continue to take place at the De Schorre estate through the term. Throughout its 15 year history Tomorrowland's profile has grown tremendously - but while the premier festival brand has grown to include satellite endeavors such as Tomorrowland Winter, the flagship event has maintained a strong relationship with the small town of Boom. With the new deal in place, Tomorrowland will remain a boon for the town for over a decade to come.
The new contract extension came with additional tax incentives. In exchange for the long term agreement, Boom will lower the tax on Tomorrowland 14%, from €3.50 to €3 per day per person.
Boom's finance alderman Kris Van Hoeck commented on the deal, stating, "Structurally we still receive more than €1 million every year, or around €18 million euros until 2034." 
Tomorrowland will next kick off on July 17th 2020 for weekend one , While weekend two begins July 24th 2020.
FOLLOW TOMORROWLAND:
Facebook: facebook.com/tomorrowland
Twitter: twitter.com/tomorrowland
Instagram: instagram.com/tomorrowland